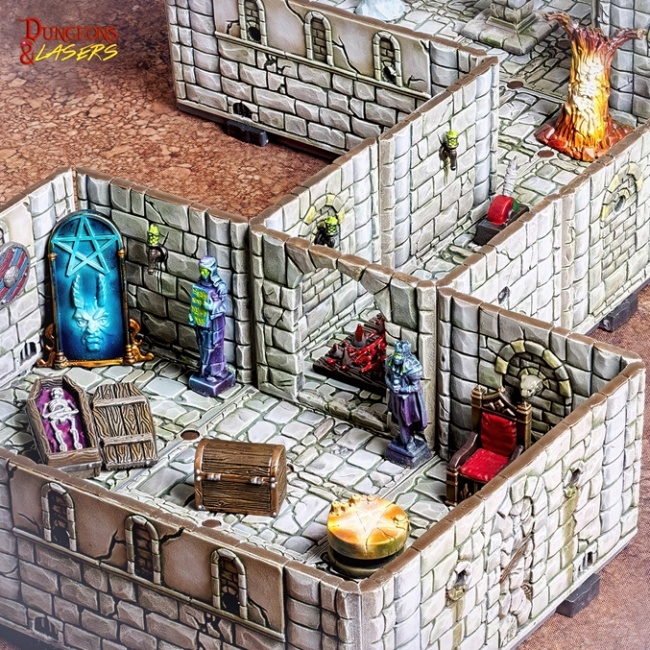 Archon Studio announced a
Fantasy Starter Set
, for their
Dungeons & Lasers
RPG terrain line, which will hit stores on November 22, 2021.
Archon previously release a Sci-fi Starter Set in July (see "'Dungeons & Lasers' RPG Terrain"), and now they have built a set that should be of interest to D&D enthusiasts. This product is similar in configuration to the Sci-fi Starter Set, except it contains sprues of fantasy dungeon walls instead. Its modular walls and floors use a 30mm grid system for TTRPG games in 28mm scale. The game box comes with seven sprues of walls and floors.
This product will retail for $54.00.
Click on Gallery below for full-size images!