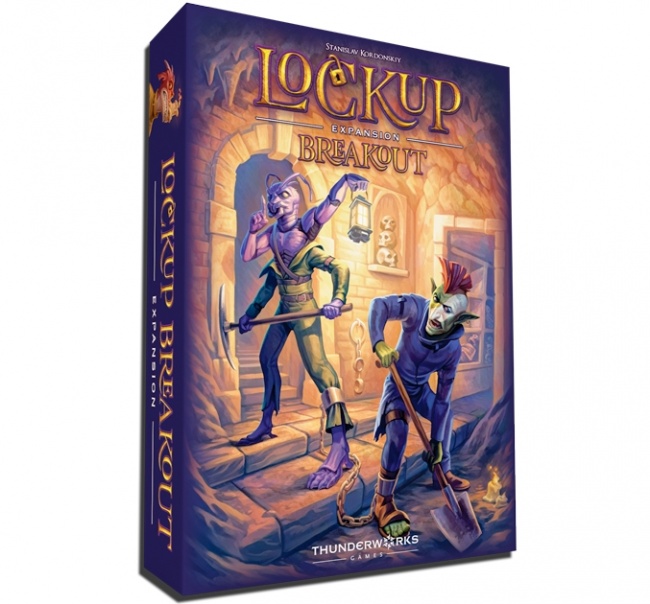 Thunderworks Games has announced
Lockup: Breakout
, an expansion for its fantasy prison worker placement game, with release set for March.
Like the Origins Award-nominated base game (see "2020 Origins Awards Nominees Announced"), Lockup: Breakout is set in the fantasy world prison of Kulbak, in which gangs of Dragul, gnolls, kobolds, and other nefarious types vie for influence and reputation among the prison population.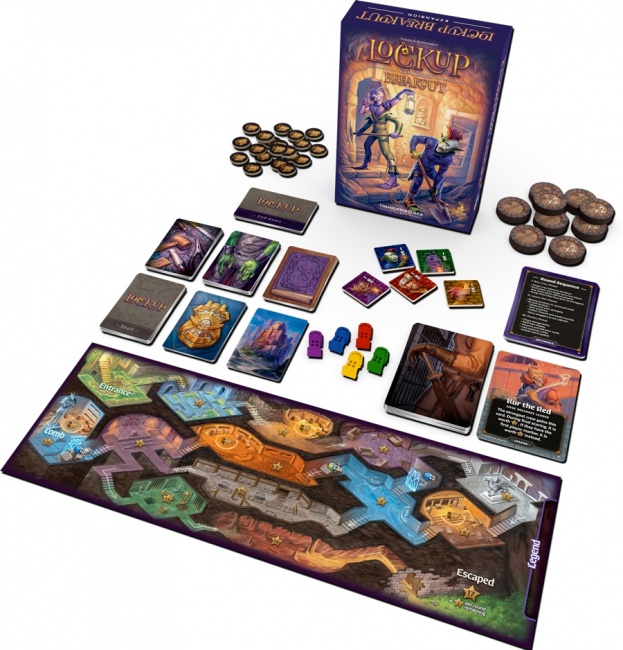 The expansion offers players new ways to explore the catacombs beneath the prison with the introduction of special "seekers" that allow players to explore the tunnels as a seventh member of their crew. Each round, the player with the strongest seeker-led crew can advance their token on the catacombs board and influence the inhabitants of Kulbak.
In addition to the new catacombs board, the expansion includes 64 cards, 5 seeker tokens, 22 loot tokens, and 9 tunnel markers. It supports games with 1 to 5 players, keeping the playing time at about an hour and a half. The expansion was designed by Lockup creator Stan Kordonskiy.
March will also see the launch of Thunderworks' Tenpenny Parks (see "Build a Theme Park in 'Tenpenny Parks'").