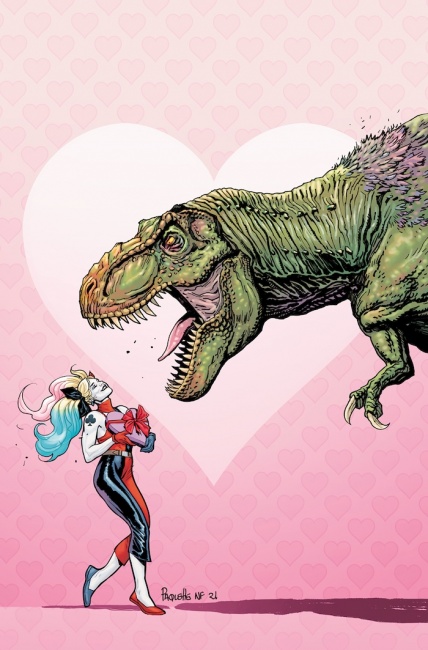 DC has lined up a new one-shot anthology for February:
Weird Love Tales
#1, a perfect-bound, 80-page collection of eight tales of strange romances, including a story set on Dinosaur Island and another involving Peacemaker and Eagly.
Weird Love Tales
will include work by writers Rex Ogle, Rich Douek, Collin Kelly, Jackson Lanzing, Ram V, Stephanie Phillips, and Devin Grayson and artists Geraldo Borges, Christian Duce, Phil Hester, Ande Parks, Jon Sommariva, and Roger Robinson. The main cover is by Yanick Paquette and the variant by Amanda Conner.
The one-shot is scheduled for February 8, 2022, release with an MSRP of $9.99.
Click Gallery for covers!