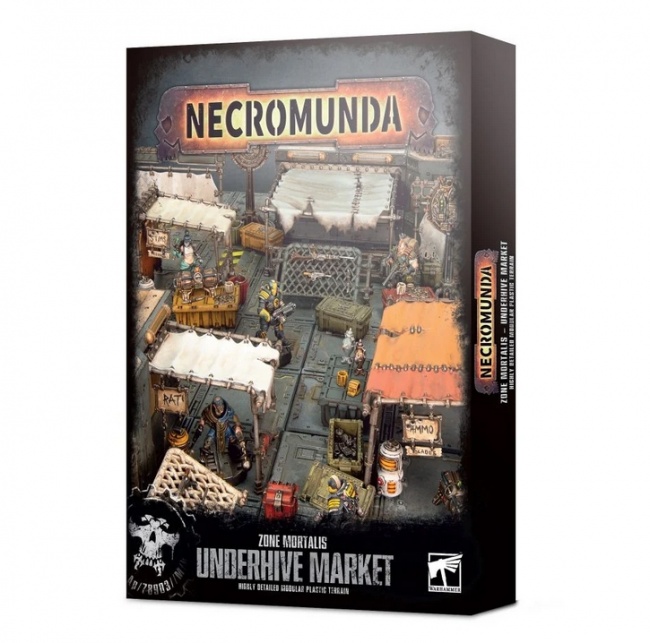 Games Workshop will release
Zone Mortalis: Underhive Market
, a new terrain set for
Necromunda
, on December 4.
Players can use this new terrain set to create an Underhive Market setting to fight through in games of Necromunda. The set comes with a variety of scatter terrain and gear for miniatures to interact with, and is fully-compatible with other Zone Mortalis Terrain. This kit contains 45 plastic components that can build 2 large market stalls, 2 small market stalls, 2 horologium, 2 gun racks, 2 large storage caskets, 2 power units, 4 plasma flasks,2 lockboxes,2 buckets, 4 signs, 6 mugs, 2 Mung vases, and 2 coin piles.
Zone Mortalis: Underhive Market will retail for $50.
Games Workshop also released Necromunda: Hive War, a two-player boxed set for Necromunda miniatures game, in 2021 (see "'Necromunda: Hive War'").
Click on Gallery below for full-size images!