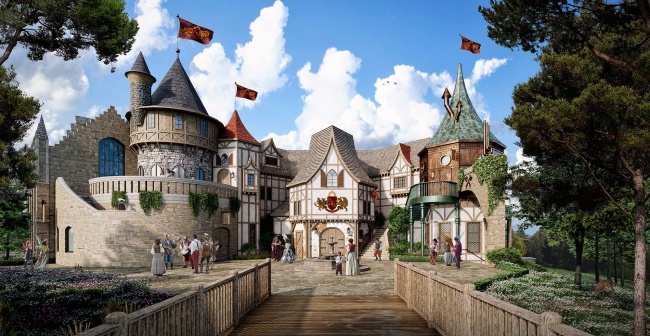 The Griffin & Gargoyle Project announced that it plans to build a
Dungeon & Dragons-
inspired restaurant in Lake Geneva, Wisconsin, which is projected to open in spring 2024.
The new restaurant will feature an immersive experience aimed at fans of fantasy properties like Lord of the Rings, Harry Potter, and D&D. It will consist of three sections: The Griffin & Gargoyle Tavern, Curated Curiosities, and The Gnome Alchemist. The main restaurant will be found in The Griffin & Gargoyle Tavern section of the building, and will offer an extensive food menu. It will also be staffed by a cast of fantasy characters and tavernkeepers, much in the same way Disney theme parks staff their themed restaurants.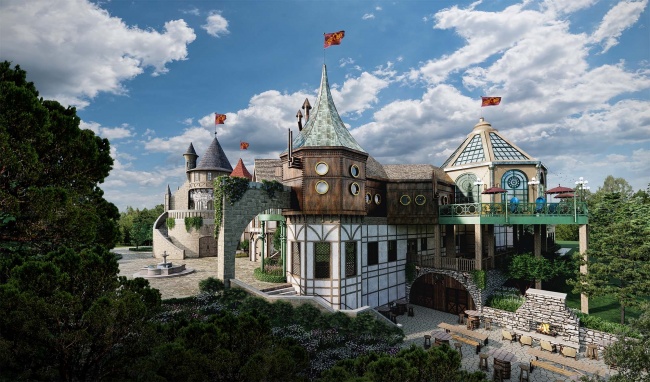 Curated Curiosities will be a retail space made up to look like a wizard's antiquity shop. This shop will showcase hand-crafted artifacts, accessories, and clothing. The Gnome Alchemist will be an artificer-themed bar that serves patrons a variety of unique beverages. It will offer dry-ice infused concoctions that have bubbling and smoking effects, similar to the types of drinks pioneered in Quark's bar at the
Star Trek: The Experience
that was located in the former Las Vegas Hilton (now Westgate Las Vegas). As for bar entertainment, there will also be Huck's Ax Throwing located on the Gnome Alchemist's patio.
In other gaming restaurant news, Cards Against Humanity recently sold their Chicago Board Game Cafe (see "Sells Chicago Board Game Cafe").
Click on Gallery below for full-size images!