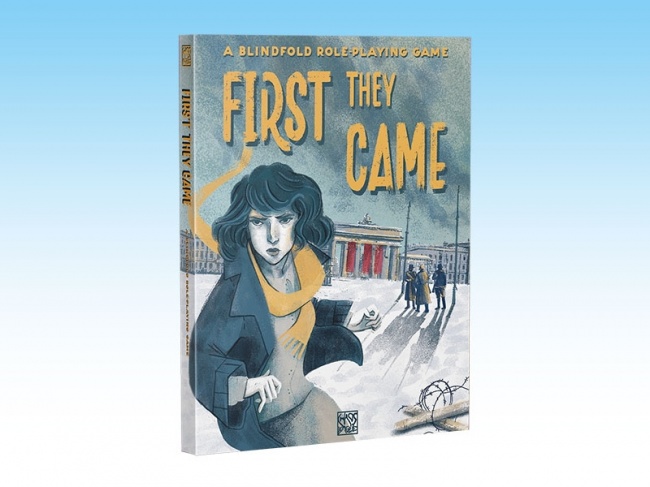 Ares Games announced that they will distribute Italian publisher Chaos League's
First They Came
, a blindfolded roleplaying game, which will release into U.S. retail in Q1 2022.
This innovative game is played essentially "in the dark" because players are blindfolded during sessions. The game utilizes audio tracks to offer music and ambient sounds that create a sense of immersion for players. These audio tracks also offer clues to the environment as well as hint at possible threats that players will have to interact with.
Its story revolves around a group of fugitives fleeing Berlin circa 1942. This immersive RPG allows people to step into the roles of people being persecuted by a totalitarian regime, and explore the deeply human characters trying to survive it. This game does not require a GM or preparation and can be played either in-person or online. Sessions are one-shots that last two to three hours and support three to five players. The RPG comes as a 1,134-page artbook with five playable characters as well as access to 13 downloadable tracks and a guide to playing in the dark.
Ares released also Brancalonia RPG Setting Book, a Medieval Italian fantasy setting that is compatible with 5E rules, earlier in 2021 (see "'Brancalonia RPG Setting Book'").