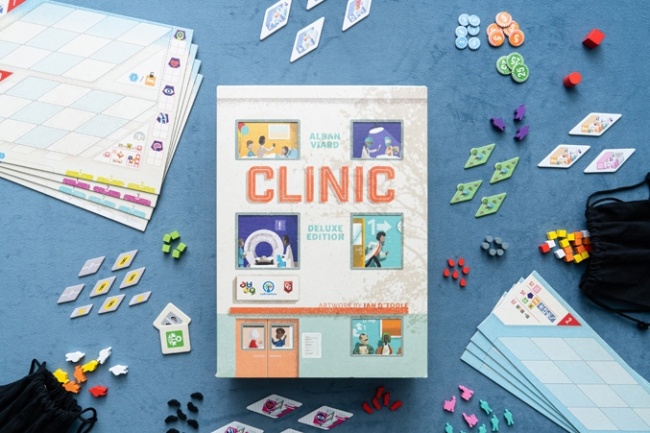 Capstone Games will release
Clinic: Deluxe Edition
, a medical economic strategy game, into retail stores on March 9, 2022.
In the Clinic: Deluxe Edition, players are trying to construct the clinic of their dreams to give care to the patients of an expanding city. Players hire doctors, nurses, and maintenance staff as well as add new modules, specialized services, and parking to build their clinic from the ground up. The deluxe edition comes with upgraded components, custom wooden pieces, and four mini-expansions in the box. This game was designed by Alban Viard with illustrations from Ian O'Toole.
Capstone Games will also release five Extension packs and a Campaign Book alongside the Deluxe Edition game. Each expansion has unique content and new modules for the games, and the book comes with a variety campaigns to play through. This game is for one to four players, plays in 60-150 minutes, and will retail for $79.95.
Capstone Games also recently unveiled Ark Nova, a zoo management board game (see "'Ark Nova'").
Click on Gallery below for full-size images!