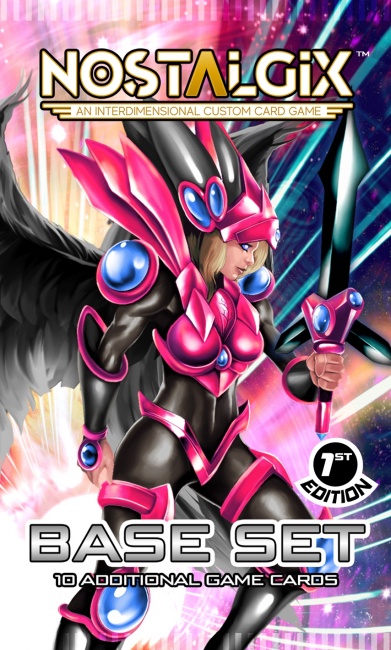 Nostalgix announced that
Nostalgix TCG
will be headed to retail stores in summer of 2022.
Nostalgix is a multiverse-style battle game TCG designed for two players. Players can control heroes like Vix of Six and Doctor Corvus as they battle it out with powerful Fighters like the Booster Box Dragon, Avengaline, and Gametron. The game has 100 different Fighters for players to utilize, and the Fighters can evolve to become even more powerful throughout the game. This game has a couple of routes to victory, players can either reclaim 10 prize counters or defeat the opponent's hero to win.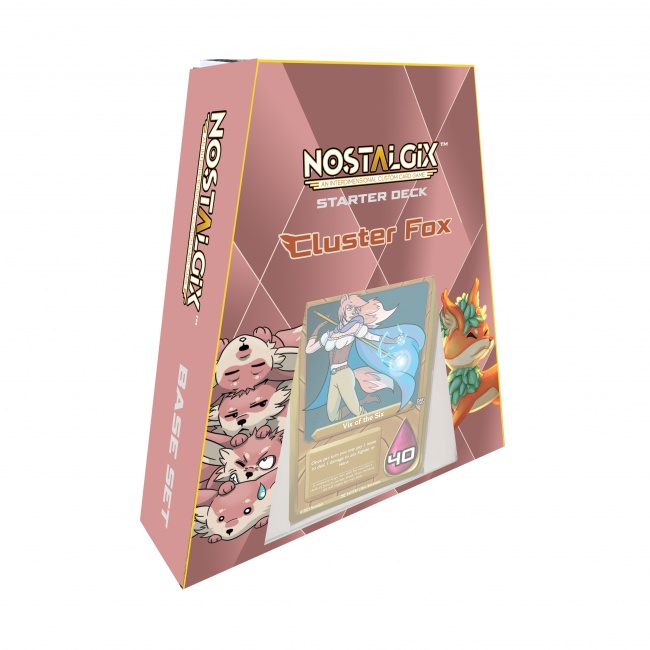 The initial retail product line will consist of
Nostalgix TCG 1st Edition Booster Boxes
and six starter decks. Booster boxes will contain 36 packs with 10 cards and retail for about $143.64 (similar to
Pokemon
TCG
pricing). These booster boxes feature chase holo-rare cards, some of which are partial foil and others that are full-art foil. The six starter decks (
Cluster Fox
,
Divine Rule
,
Huntsman
,
Mystery of Mako
,
Singularity
, and
Turn Up Time
) each come with 50 cards, a holographic hero card, and four d10 dice. They will retail for $29.99.
This new TCG has made quite a few waves over the course of the last month. Its Kickstarter campaign has raised $892,090 with 2,004 backers ($445 per backer) with 19 days to go, as of the publication of this article. Nostalgix TCG was also mentioned a one on the new card types that CGC will add to its grading services, even though the game hasn't even hit the market yet (see "Grading Services Expansion").
Click on Gallery below for full-size images!