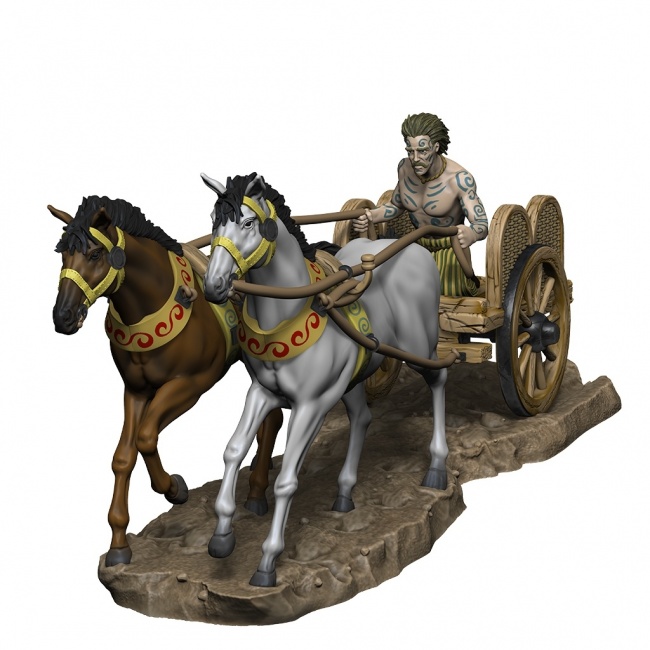 WizKids will release
WizKids Deep Cuts: Brigante Celts
, a miniatures boxed set, into retail stores in April 2022.
WizKids Deep Cuts: Brigante Celts boxed set comes 13 miniatures that are primed and ready to paint. The miniatures feature deep cuts to make painting easier and come in clear packaging displays. This particular set is geared toward a fringe town RPG encounter as it includes a number of craftsmen and local officials.
This pack contains a Brigante Queen, a Soldier, a Warrior with Sword & Shield, a Warrior with Spear & Shield, a Trumpeter with Horn, Craftswomen, a Druid, a Sacrificial Bull, a Merchant, a Stone Alter, a Chariot, a Chariot Driver, and Chariot Horses. It will retail for $49.99.
WizKids will also release a new wave of single-count monster packs for D&D Nolzur's Marvelous Miniatures , which will release in April 2022 (see "WizKids Unleashes New 'D&D Nolzur's Marvelous Miniatures'").
Click on Gallery below for full-size images!