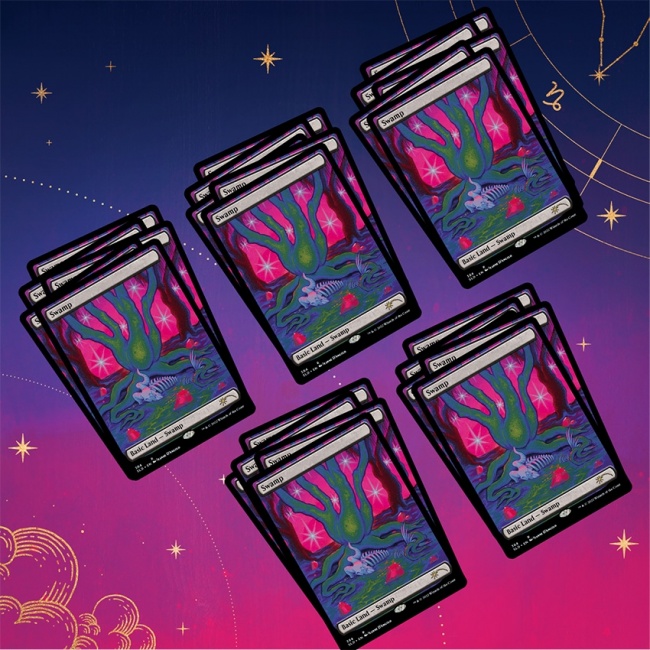 Wizards of the Coast announced
Secret Lair: The Astrology Lands
, a new series of
Magic: The Gathering
drop sets, which will be released on April 29, 2022 with a preorder date staring January 4, 2022.
The new drop sets will feature a basic land type coupled with art alluding to an astrological sign. Each month, WotC will offer a different land type for a different sign, which will be available till the end of 2022. This product is not a print-to-demand item, it will only be available while the printed stock lasts.
The first of these sets to market is The Astrology Lands: Capricorn drop, which comes with full-art Swamps by Jeanne D'Angelo. It is available in foil for $39.99 and non-foil for $29.99. There are also two bundles, a foil bundle for $159.99 and non-foil for $119.99, that come with five of these sets each.
For more information on future releases of Magic products, check out ICv2's 2022 calendar (see "'Magic: The Gathering' Release Calendar For 2022/2023").
Click on Gallery below for full-size images!