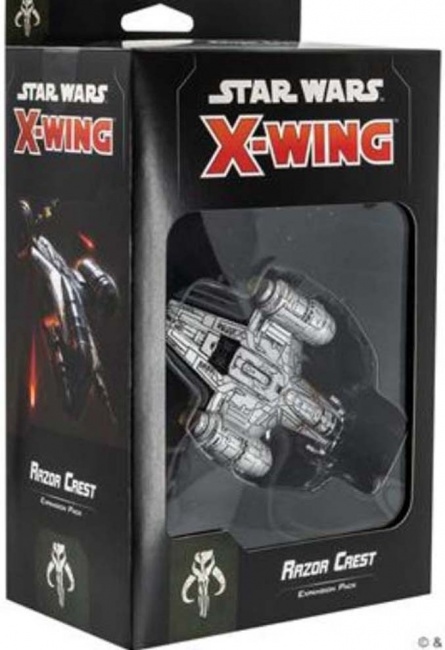 Atomic Mass Games unveiled
Razor Crest Expansion Pack
and
Pride of Mandalore Reinforcement Pack
, for
Star Wars X-Wing 2E
, for release into retail on February 25, 2022.
The Razor Crest Expansion Pack expansion comes with Din Djarin's ST-70 Assault Ship painted in the Razor Crest color scheme. It comes with a maneuver dial, tokens, and four ship cards that allows players to choose the pilots for this assault ship. It also comes with 14 upgrade cards for various strategies, and will retail for $37.99.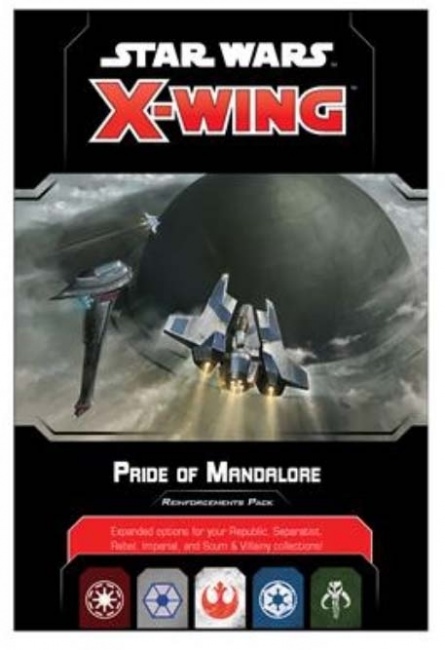 Pride of Mandalore Reinforcement Pack
includes new Ship cards that focus on characters from
The Mandalorian
TV series. It features new ship cards for Moff Gideon's TIE/In Fighter, Fenn Rau's Fang Fighter, and more. The game box comes with 10 Ship cards, 50 Upgrade cards, 4 Quick Build cards, 2 Condition cards, 5 Ship Dials, 8 Ship tokens, 3 Debris Clouds, and 21 other tokens. It will retail for $24.99.
Fantasy Flight Games released a Star Wars X-Wing 2E: Trident-class Assault Ship in summer 2021 (see "Fantasy Flight Games Unveils a Huge Republic Ship for 'Star Wars X-Wing 2E'").
Click on Gallery below for full-size images!