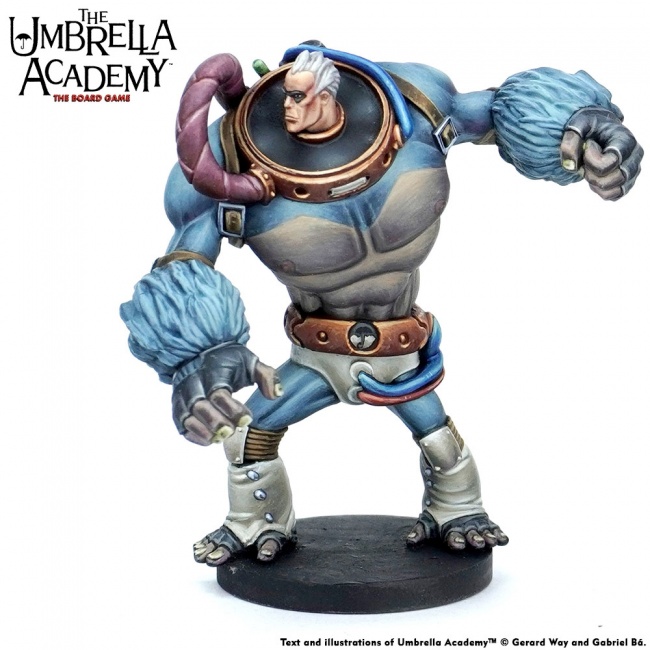 Mantic Games has revealed some details about its upcoming launch of
The Umbrella Academy: The Board Game
, which has been designed by Alessio Cavatore of River Horse (
Kings of War
,
Jim Henson's Labyrinth: The Board Game
,
Jim Henson's The Dark Crystal Board Game
).
The Umbrella Academy: The Board Game will be a fully cooperative game for one to five players that combines card play and miniatures. During the game, the players will represent characters from the graphic novels by Gerard Way and Gabriel Ba who will have to work together to prevent the destruction of various locations around the city. If they allow too many locations to be destroyed, it will trigger the apocalypse and the players lose the game.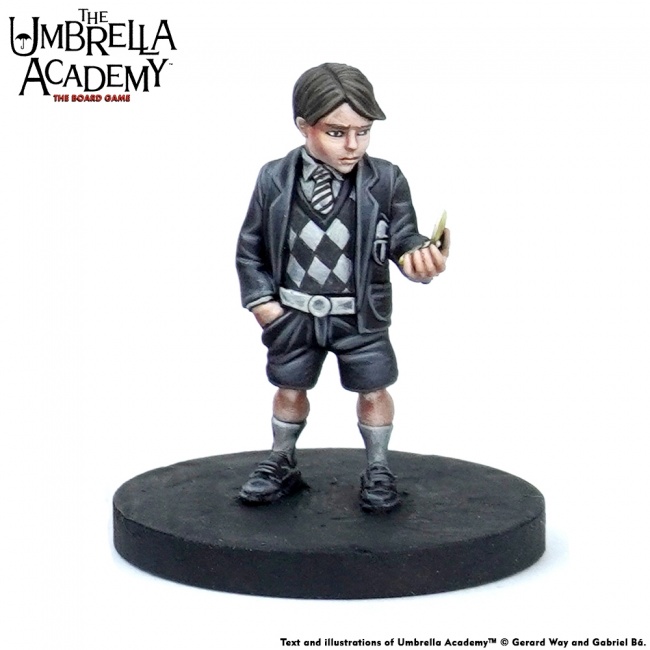 The game will feature plastic miniatures of iconic characters from the series, including Space Boy, Kraken, Rumor, Seance, and Number Five.
Launch details, including release dates and pricing, have not been announced. Mantic intends to raise funds for the production of the game through a crowdfunding campaign later this year.
Studio71 Games is also producing a card game based on the property (see "Dark Horse Comics and Studio71 Games Reveal New 'The Umbrella Academy Card Game' Deets").
Earlier this week, Mantic announced that it will be closing its Walking Dead Miniatures Game line (see "Mantic Games Announces the End of 'The Walking Dead Miniatures Game'").