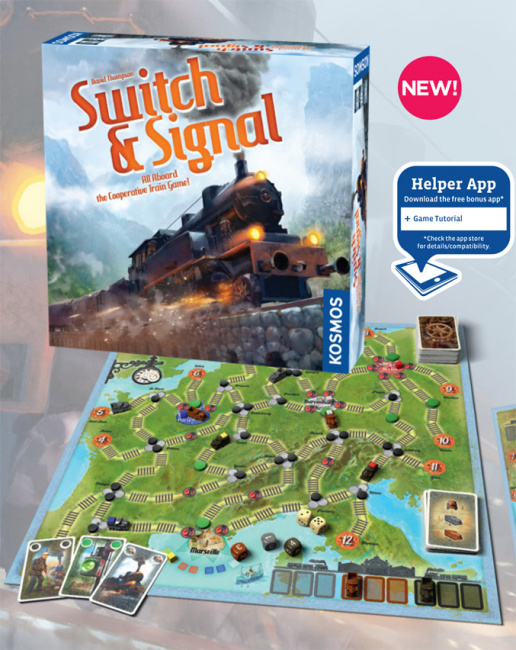 Thames & Kosmos will release
Switch & Signal
, a new family-friendly train game, into U.S. retail in 2022.
In this game, team of players cooperate to make sure the trains stay on the tracks and deliver their goods on time. They work to plan and coordinate train schedules as well as make sure the switches are set correctly. The team of conductors that keeps their goods moving on the rails and delivers will win the game. This game comes with a double-sided game board, one side for Central Europe and one side for North America.
Switch & Signal is for two to four players, ages 10 and up, and plays in 45 minutes. It will retail for $49.95.
Thames & Kosmos also unveiled Exit: LotR - Shadows Over Middle Earth, an escape room board game (see "'Lord of the Rings' 'Exit' Game").