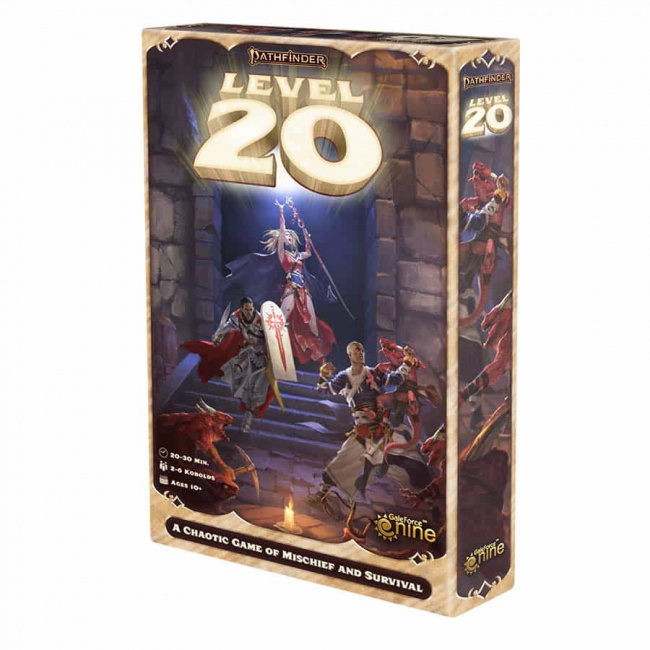 Paizo, Inc. and Gale Force Nine announced a multi-game partnership starting with the release of
Pathfinder: Level 20
in April 2022.
GF9 will release two board games and a card game over the course of 2022 under this agreement. The first board game to arrive will be Pathfinder: Level 20. In this game, players assume the roles of kobolds who are fleeing a 19th-level hero looking to smite them so that they can achieve level 20 as a character. It is a two to six player game that will retail for $30.
They will also release a new Starfinder board game in Q3 2022, entitled Starfinder: Pirates of Skydock. This will be followed by a Pathfinder card game called Pathfinder: Tall Tales in Q4 2022. As of the publication of this article, there has been no word on MSRP for these products.
Paizo Inc. will also release Crown of the Kobold King Anniversary Edition, for Pathfinder RPG, into retail stores (see "Paizo's 20th Anniversary").
Click on Gallery below for full-size images!