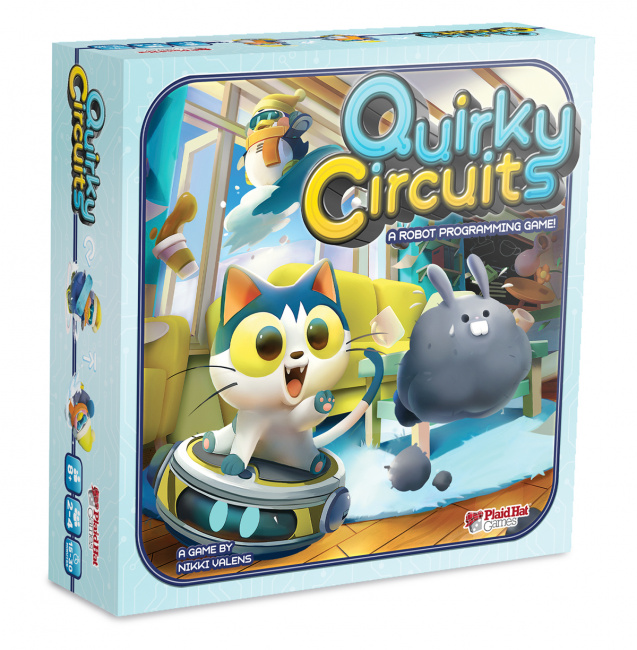 Plaid Hat Games and designer Nikki Valens have joined up again for
Quirky Circuits: Penny & Gizmo's Snow Day!
, a new stand-alone game releasing on March 9.
Like the original Quirky Circuits (see "'One Key,' 'Quirky Circuits,' 'Patchwork Doodle,' 'Wordsmith'"), Quirky Circuits: Penny & Gizmo's Snow Day! is a family-friendly, fully cooperative game about programming robots. The players must figure out how to clean up the house and defeat the dust bunnies with Gizmo and snowboard down icy slopes gathering flags with penguin-bot Penny before they run out of batteries.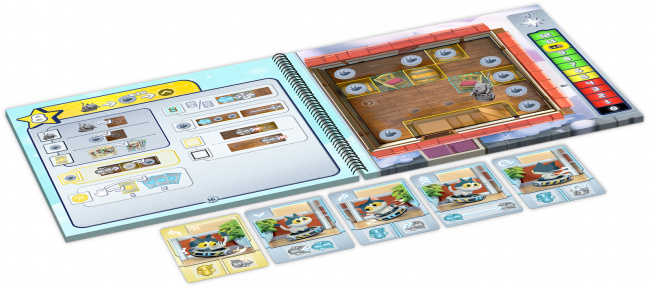 The game is played inside a 20-page scenario book, which features 10 all-new scenarios. The players use cards to program the robots, instructing them to move across the map based on the limited information that they have about the other players' plans.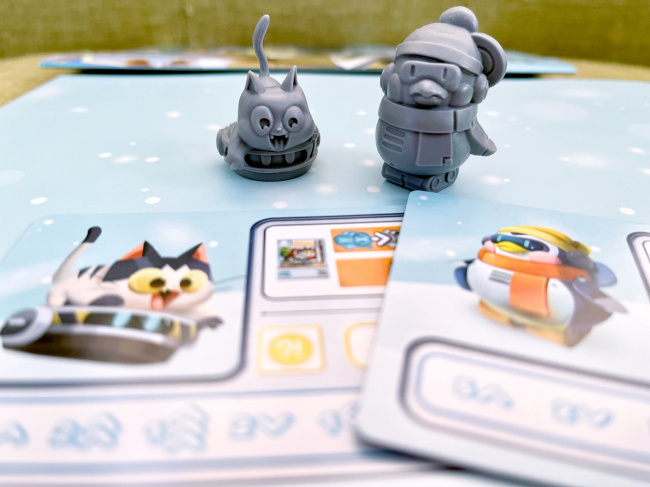 Quirky Circuits: Penny & Gizmo's Snow Day!
is intended for 2 to 4 players, ages 8 and up, and plays in under half an hour. MSRP is $19.95. This is a fully stand-alone game, and the original
Quirky Circuits
is not needed to play.
Click Gallery below to see images of some game components.
Plaid Hat is also launching the cooperative deck-building game Familiar Tales (see "Plaid Hat Games Unveils 'Familiar Tales'").