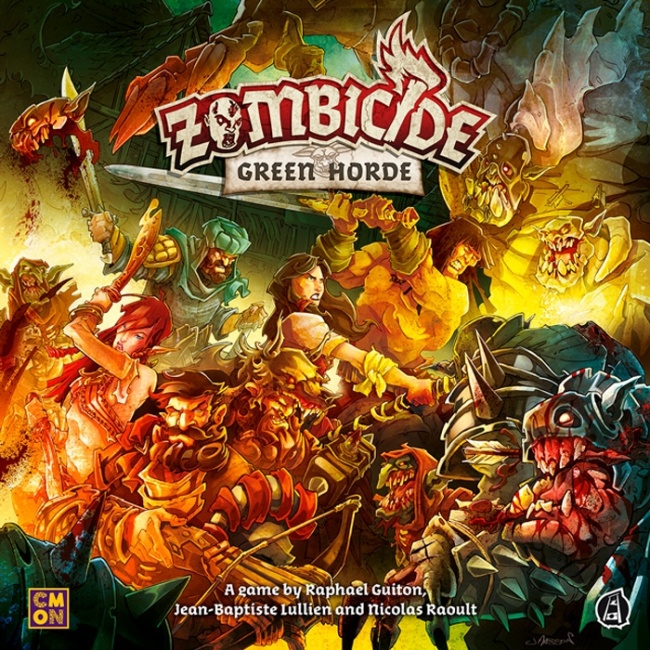 Surviving a zombie apocalypse in a fantasy world will be a bit more challenging when CMON releases
Zombicide: Green Horde
, a stand-alone expansion for
Zombicide: Black Death
, scheduled for Q2 2018.
Like its predecessor, Zombicide: Green Horde pits a small band of survivors against an uncountable army of zombies intent on eating their brains. Over a series of scenarios, the survivors must accomplish their goals without being devoured. Along the way, they gather equipment to help them and earn experience that can improve their abilities, but the more experience they earn, the larger the zombie horde becomes.
The new challenge in this version of the game is the tribe of orc zombies. Infected by the zombie plague, orc zombies are stronger and more powerful than regular zombies, inflicting even greater wounds, and the Orc Necromancer can summon even more of the greenskin undead. In addition, a special "Horde area" fills with zombies until a special card unleashes them upon the unfortunate survivors. Fortunately, the survivors have a powerful trebuchet at their disposal, which can pummel zombies anywhere on the board.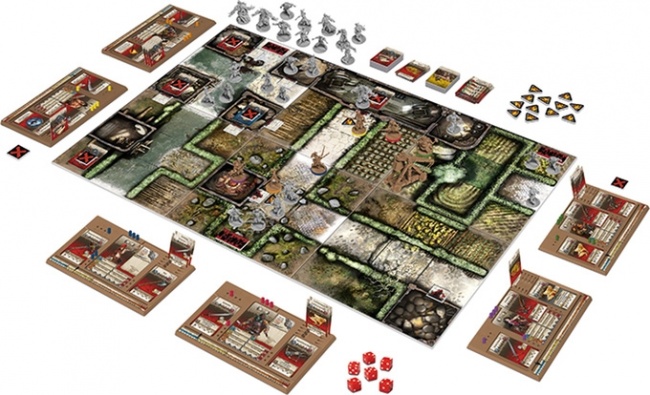 Zombicide: Green Horde
comes with 9 double-sided game boards, 72 plastic minis, 6 plastic survivor dashboards, color bases, and ID cards, 48 plastic tokens, 6 dice, 133 cards, and 68 cardboard tokens. The game is designed for 1 to 6 players. MSRP is $120.00.
CMON is funding production of Zombicide: Green Horde through a Kickstarter campaign that reached its funding goal in seven minutes, and has broken $940,000 in pledges from over 8,000 backers in the first day. Retailers that are part of the CMON Play program (see "CMON Unveils Brick and Mortar Retail Program") can participate in the Kickstarter through the company's Retail Pledge system, which includes access to the Kickstarter exclusive Feral Dragon and Ballista models.
Check out the gallery for sample images of some of the models included in the game.