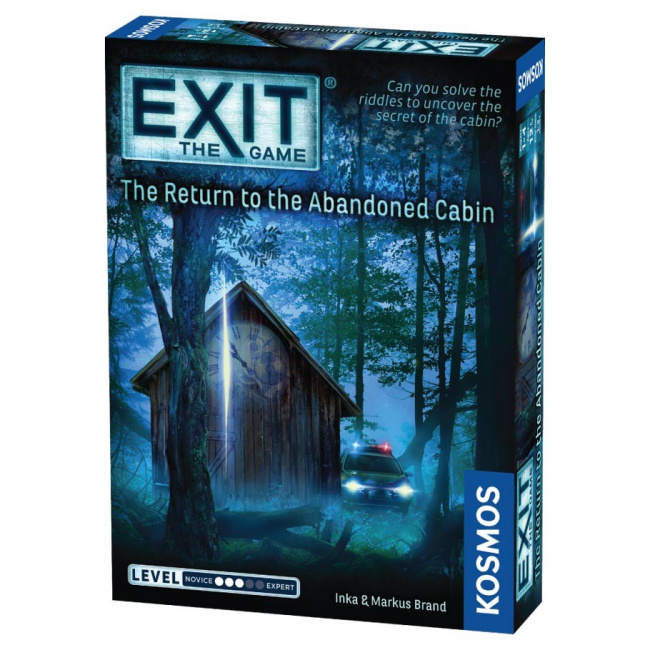 Thames & Kosmos will release
EXIT: The Return to the Abandoned Cabi
n, a new escape room game, into retail in June 2022.
In EXIT: The Return to the Abandoned Cabin, a police detective beckons players to follow him to a cabin in the woods. This is the same cabin where sinister riddle master Dr. Arthur Funbeq locked the players up a few years ago. Dr. Funbeq has recently escaped from prison, and players must help track him down.
This game is for one to four players, ages 12 and up, and plays in one to two hours. It will retail for $17.95.
Thames & Kosmos also unveiled Exit: LotR - Shadows Over Middle Earth, another escape room game (see "'Lord of the Rings' 'Exit' Game").