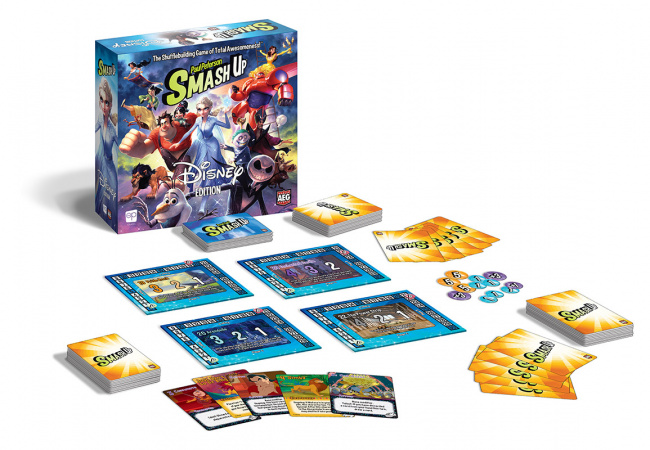 The Op revealed
Smash Up: Disney Edition
for release into retail in summer 2022.
In this version of AEG's shuffling building game (see "'Smash Up'"), players will dive into the wonderful world of Disney. This standalone game comes with decks for 8 different Diney movie factions, including Frozen, Big Hero 6, Wreck-It Ralph, The Lion King, Mulan, Aladdin, The Nightmare Before Christmas, and Beauty and the Beast. The box also comes with customized card dividers to help organize the different decks.
This game is for two to four players, ages 14 and up, and plays in 45 minutes.
Click on Gallery below for full-size images!