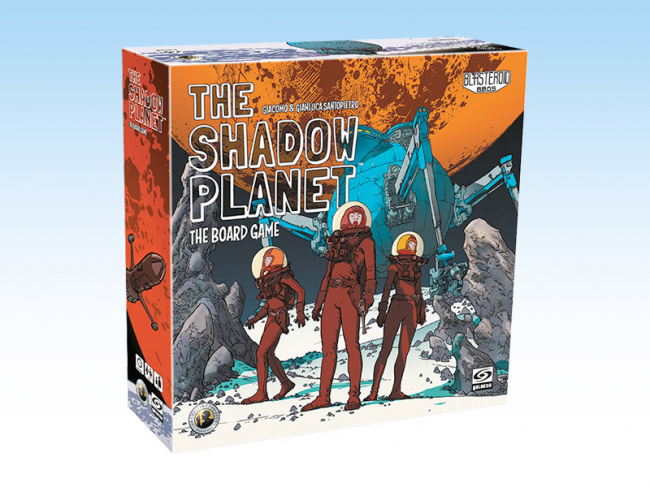 Ares Games will be releasing the English language version of Galakta Games' retro sci-fi board game
The Shadow Planet
into the trade this July.
The Shadow Planet: The Board Game is based on the Italian graphic novel of the same game by Blasteroid Bros., in turn inspired by classic science fiction films like Forbidden Planet and The Thing. When a scientific expedition goes missing on the barren world of Gliese 667, the rescue team discovers a mysterious survivor, the ruins of an ancient civilization, and alien horrors.
The game features a hidden role mechanic, with some players acting as astronauts trying to escape the planet, an alien that impersonates a human in the hope of escaping before killing all the others, and a mysterious guardian seeking to prevent the others from leaving. Using a deck-building system, players manipulate the six characters, but they do not claim their actual roles until the end of the game. Since the players share control of the characters, improvements one player makes to a character's deck can end up helping their opponents when they assume control of that character.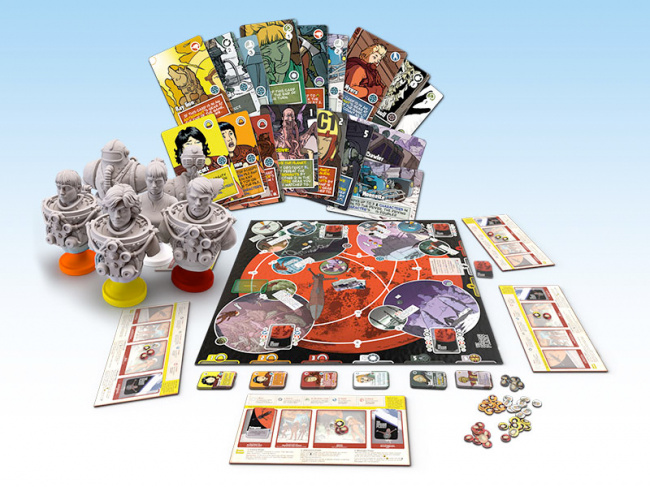 The Shadow Planet
comes with 6 50mm character busts, 2 vehicle standees, a 22-inch by 22-inch game board with 3 rotating indicator wheels, 5 player sheets, more than 140 cards, and 75 tokens. The game was designed by Giacomo and Gianluca Santopietro (
Letters from Whitechapel,
H.P. Lovecraft: Kingsport Festival
)
.
It is intended for 3 to 5 players, ages 14 and up, and takes about 90 minutes to play.
Production of The Shadow Planet was funded through a Kickstarter campaign last May that attracted €32,555 (about $39,818) from 792 backers (an average of €41.10 or about $50.28 per backer).
The launch will follow the release of The Thing: The Boardgame and This War Without an Enemy in April (see "Pendragon Game Studio Launches 'The Thing – The Boardgame' Kickstarter" and "Ares Games Unveils 'This War Without an Enemy'").