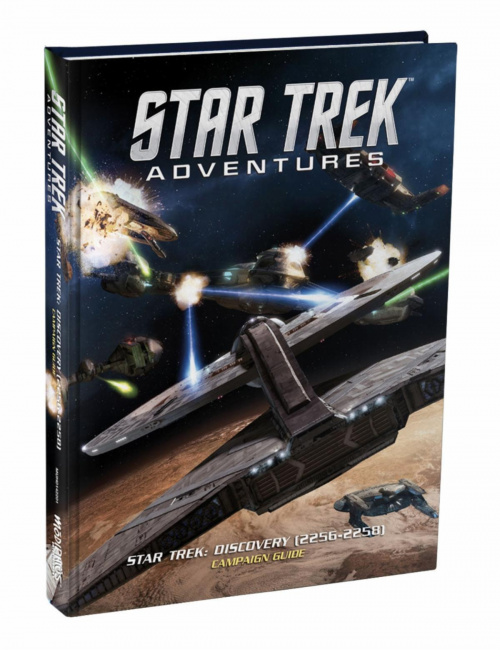 Modiphius Entertainment unveiled
Star Trek: Discovery Campaign Guide
, for
Star Trek Adventures RPG
, which will hit stores in June 2022.
The Star Trek: Discovery Campaign Guide allows players to add a new era of exploration to their campaigns. This 228-page setting book details the events between 2256 and 2258 in the Star Trek timeline as well as adds five new playable species to the game. It also features a campaign set during the last three months of the Federation-Klingon War where the divided Klingon Empire has united under one banner and aggressively attack the Federation. Additionally, the book outlines 10 new Starfleet spaceframes, 11 new Klingon spaceframes, and details an assortment of NPCs and NPC starships.
This product will come in two versions: a standard edition and a collector's edition. The standard edition will retail for $60 and the Collector's Edition will retail $87.00.
Chris and Rita Birch, the co-founders of Modiphius Entertainment, recently launched RollvsEvil, a new not-for-profit organization to support frontline charitable efforts (see "Co-Founders of Modiphius Entertainment Launch RollvsEvil").
Click on Gallery below for full-size images!