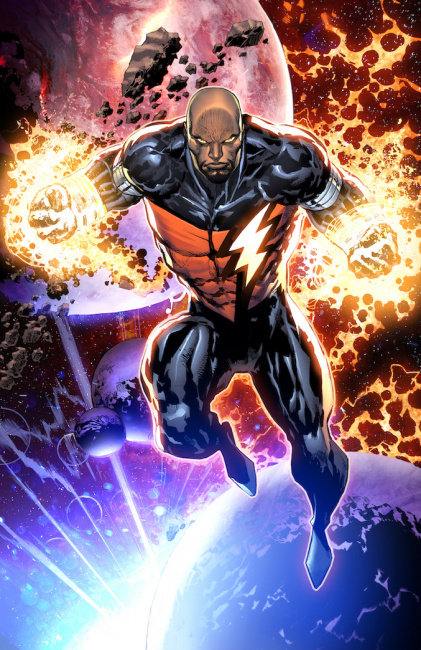 Radio host, author, and media mogul Leonard "Charlamagne tha God" Mckelvey is teaming up with actor, director, and comics writer Kevin Grevioux to develop original superhero properties as comics series and graphic novels.
Their first project will be Darkstorm, written by Grevioux with art by Ken Lashley, an original graphic novel series featuring a reluctant Black superhero who struggles with PTSD. The graphic novels will be published by Charlamagne's Simon & Schuster imprint, Black Privilege Publishing.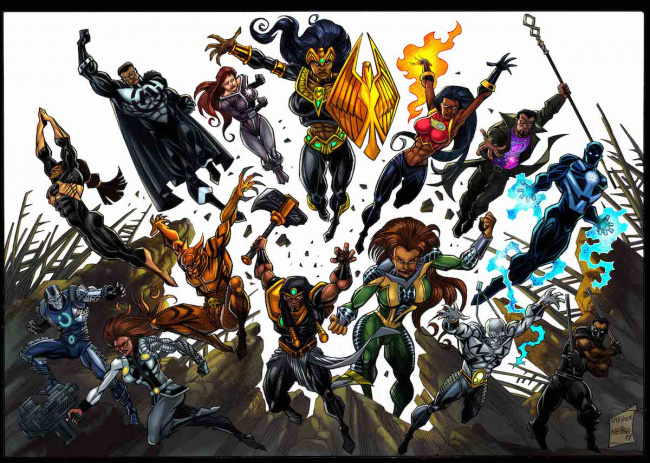 Charlamagne and Grevioux are also teaming up with AWA Studios to develop comic book series. Their first project will be
The Vindicators,
which will star a diverse team of superheroes living in a dystopian future.
"A lot of the black superheroes I loved growing up were street level and that's cool, but I want to see Omega Level superheroes that look like me and people around me and that's exactly what we are giving you with Darkstorm and The Vindicators," Charlamagne said in a statement accompanying the announcement.
Charlamagne is a co-host of the radio show The Breakfast Club and the host of the Comedy Channel show Tha God's Honest Truth. He has written two best-selling books, contributed a story to Merry X-Men Holiday Special #1 (see "Ring in the Holidays with 'Merry X-Men Special'"), and has 4.2 million followers on Instagram.
Grevioux has written for Marvel and DC comics and is the co-creator of the Underworld film franchise. Last year, he inked a co-publishing deal for three titles set in the Darkstorm universe (see "Zenescope, Kevin Grevioux Tie Up for Co-Publishing Deal").