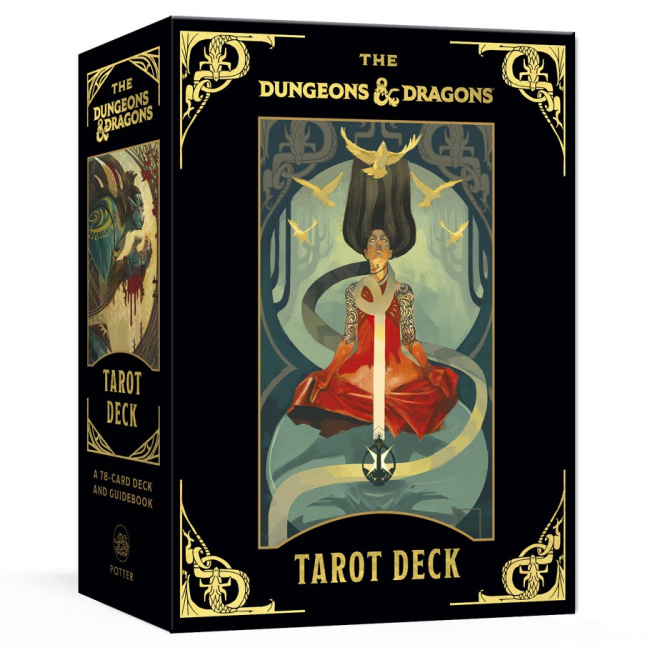 Penguin Random House will release
The Dungeons & Dragons Tarot Deck
into retail on May 24, 2022.
This officially licensed D&D tarot deck pairs the lore of the game with various cards in the deck. The Major and Minor Arcana in the deck features artwork depicting iconic characters and encounters from the game. It also comes with a short guide to tarot, which includes an introduction and the meanings of the different cards. The Dungeons & Dragons Tarot Deck is a collectible item for both players and DMs alike.
It comes as a 78-card deck that will retail for $24.99.
Hasbro, Inc. recently announced a deal with Fandom to purchase D&D Beyond, its digital role playing companion, for $146.3 million (see "Hasbro to Purchase D&D Beyond from Fandom").