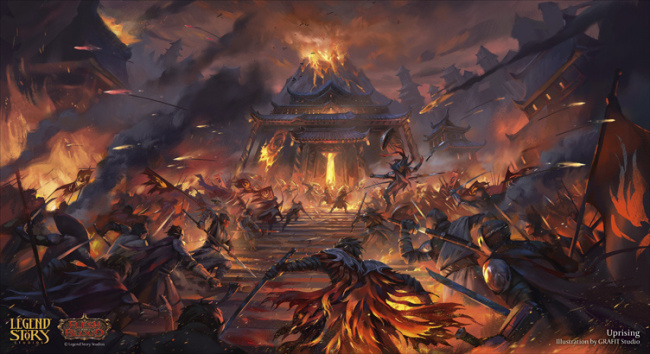 Legend Story Studios announced
Flesh and Blood: Uprising
, a new standalone booster set, for release on June 24, 2022.
Uprising focuses on a brutal civil war being fought in the land of Volcor. The two main characters at the heart of this conflict are Dromai, an Imperial Illusionist able to conjure legendary dragons, and Fai, a Ninja who is leading the Uprising against the draconian oppression of the Imperials. Also in this set, Iyslander journeys from her Icy homestead looking for answers.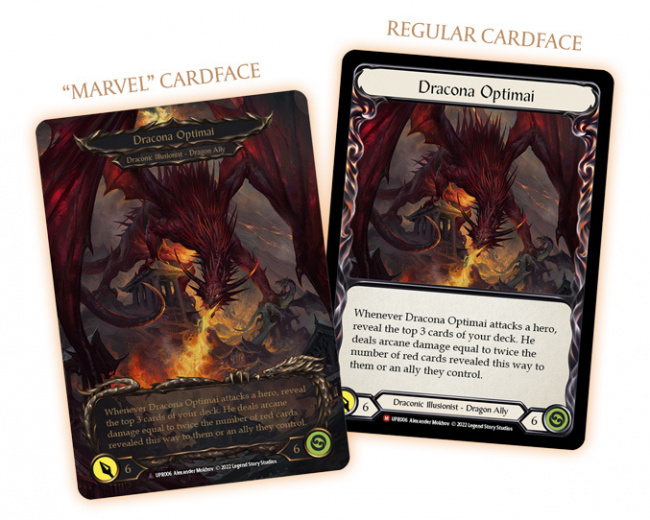 This set will be configured as boosters and Blitz decks. The main attraction for this set is the introduction of the Marvel rarity and card treatment, which features full-art versions of various cards. The 226-card booster set breaks down as follows: 1 Fabled card, 6 Legendary cards, 27 Majestic cards, 51 Rare cards, 125 Commons cards, and 16 tokens. This product contains cold foils and comes 16 cards to a pack with 24 packs to a display.
The Blitz decks come with a 40-card pre-constructed deck which includes hero, weapon, and equipment cards. They come eight to a display, four of each hero, and retail for $11.99.
Legend Story Studio will release Flesh and Blood Classic Battles: Rhinar vs. Dorinthea, a new starter set, into retail (see "'Flesh and Blood TCG' Starter Set").
Click on Gallery below for full-size images!