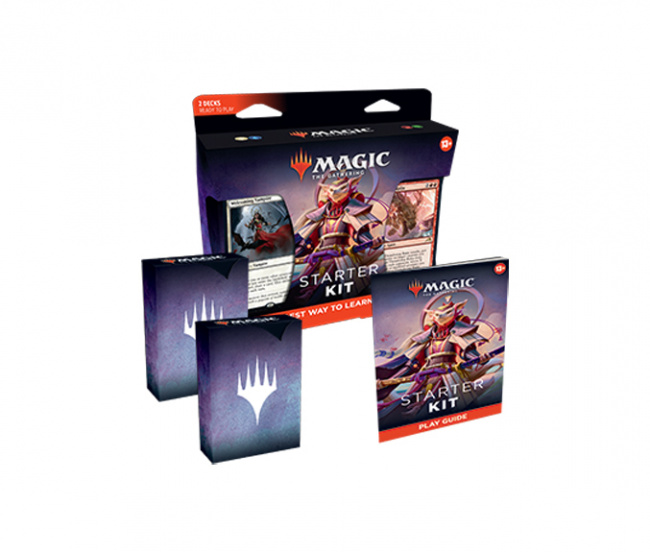 Wizards of the Coast announced
Magic: The Gathering - 2022 Starter Kit
for release into retail on June 3, 2022.
The 2022 Starter Kit is an entry level product that is ideal for helping activate new players. It comes with two 60-card decks that any pair of players can pick up and use to battle each other. The 2022 version of this product contains cards from Innistrad: Midnight Hunt, Innistrad: Crimson Vow, Kamigawa: Neon Dynasty, and Streets of New Capenna. The game box also includes a foil card in each deck, an Ad card, 2 Magic: The Gathering Arena redemption cards, a rulebook, and 2 deck boxes.
For more information on future releases of Magic products, check out ICv2's 2022 calendar (see "'Magic: The Gathering' Release Calendar For 2022/2023").