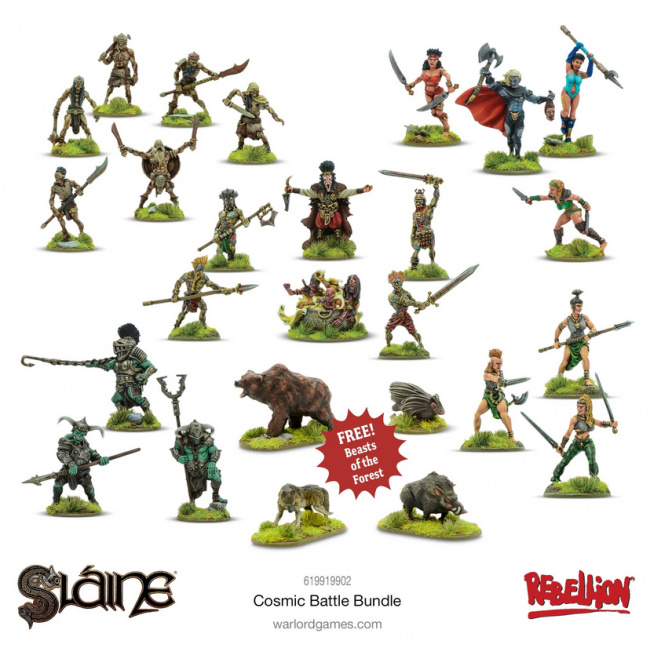 Warlord Games unleashed
Slaine the Miniatures Game: Cosmic Battle Bundle
onto preorder. This product is expected to arrive in August 2022.
This new offering expands the Slaine Miniatures Game (see "'Slaine Miniatures Game'"), which was released earlier this year. It includes all-new unique warriors for each of the warbands and adds new magic options to bring the dead back to the battlefield once again. The bundle comes with the following sets:
Slaine - The Cauldron of Blood
Slaine - Drune Half Dead
Slaine - The Badb
Slaine - What the El?
Slaine - Fomorian Champions
Slaine - Beasts of the Forest
This bundle will retail for $178.00 but is currently being offered through the Warlord Games website for $156.00 on preorder.
Click on Gallery below for full-size images!