A pair of games inspired by classic monster movies are on their way from Trick or Treat Studios this summer: Richard Garfield's
Creature Feature
and
Reiner Knizia's
Nightmare Productions
.
In Creature Feature, designed by Richard Garfield, the players are agents for movie actors trying to win roles in monster movies. Players assign stars and co-stars to audition for roles secretly. When they are revealed, they can compete for the role, or shift to a lesser film worth fewer points. This game combines hand management and bluff.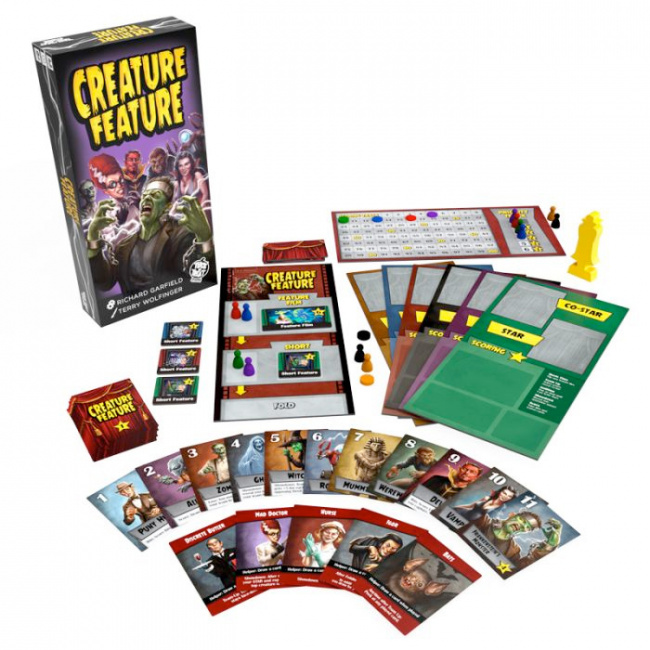 Creature Feature
includes 1 movie board, 6 player boards, 94 cards, 19 tiles, 12 pawns, 7 tokens, and a scoring board. It is intended for 3 to 6 players, ages 13 and up, and plays in under an hour. MSRP is $39.99.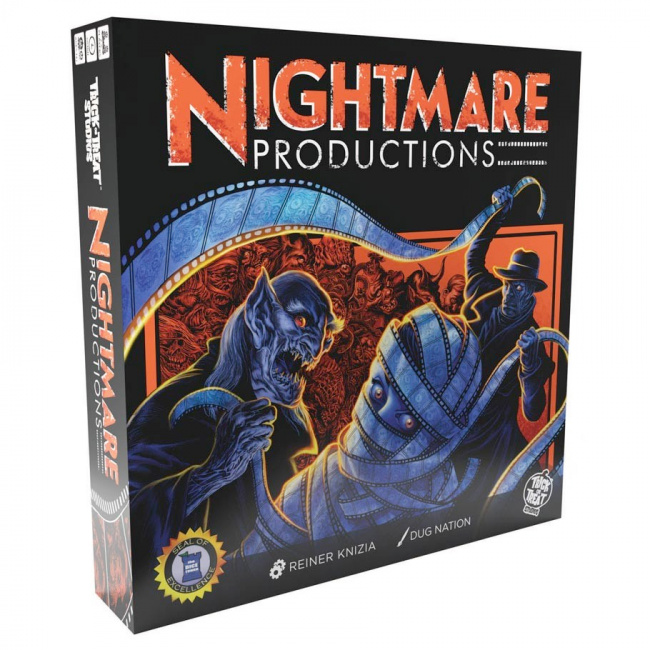 Built from Reiner Knizia's classic movie-making board game
Dream Factory
(
Traumfabrik
),
Nightmare Productions
casts players in the role of movie studio executives looking to create the next great horror movie. Through strategic play and auctions, players gather the creatures, props, and music to populate their creations, hoping to win the most awards for their efforts.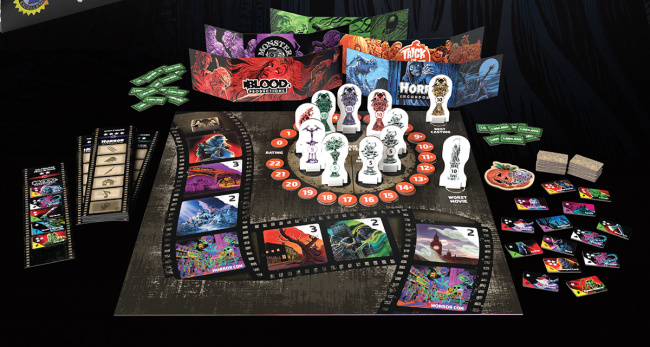 Designed for 2 to 5 players, ages 14 and up,
Nightmare Productions
comes with 1 game board, 5 player screens, 22 screenplay strips, 173 tiles, and 11 award standees. Plays in about an hour. MSRP is $59.95.
Trick or Treat Studios recently launched its vampire-themed game Blood Orders (see "Exiled Vampires Attempt to Build a New Kingdom in 'Blood Orders'") and the fantasy rock band game Trollfest (see "Trick or Treat Studios Reveals 'Trollfest'").