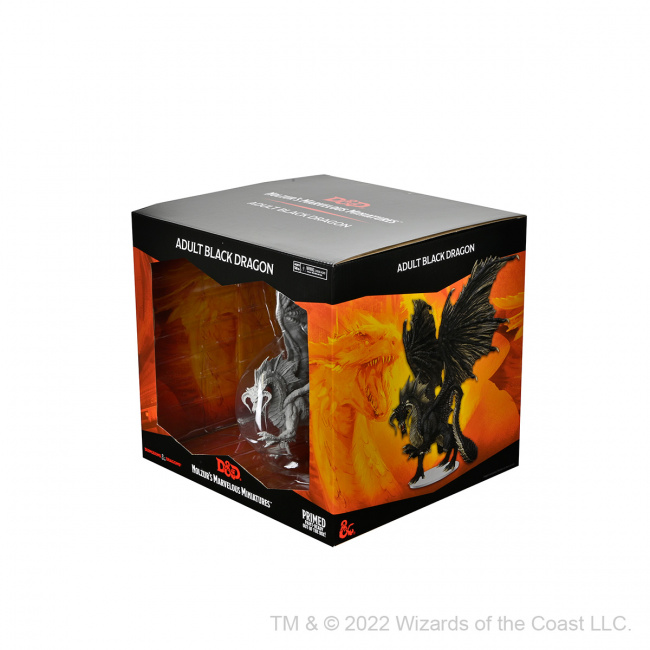 WizKids revealed
D&D Nolzur's Marvelous Miniatures: Adult Black Dragon Premium Figure
, an unpainted dragon figure, which will release into retail in October 2022.
This Adult Black Dragon Premium Figure comes primed and ready for painting. It stands over nine inches tall and represents one of the most vile of the chromatic dragons, whose natural state is one of decay and despair. The sculpt features deep cuts for easier painting and comes in clear packaging so that the customer can see the figure before they buy it.
This product comes two to a carton and will retail for $89.99.
WizKids also unveiled Dungeons & Dragons: Vecna Premium Statue for retail (see "Vecna Premium Statue'").
Click on Gallery below for full-size images!