NBM's Fall 2022 list features new titles, including Dungeon: The Early Years, Fists Raised and Algorithmic Reality, banded sets, and more.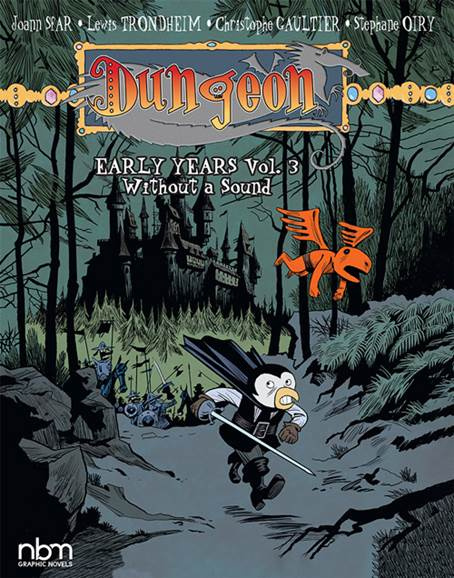 In August, NBM will release
Dungeon Early Years
,
Vol. 3: Without a Sound
, by Lewis Trondheim, Joann Sfar, Stephane Oiry, and Christophe Gaultier, with two all-new chapters about the founding of Dungeon. The 8-1/2" x 11" full color trade paperback will retail for $15.99.
Volumes 1-2 were released in a single volume last Fall (see "
NBM Returns to Sfar and Trondheim's 'Dungeon'
").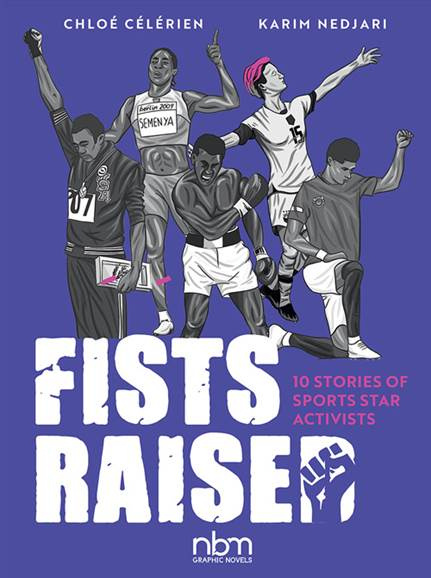 Fists Raised: 10 Stories of Sports Star Activists
, by Karim Nedjari and Chloe Celerien, tells the stories of ten athletes who used their platforms for activism, including Muhammad Ali and Megan Rapinoe. This 7-1/2" x 10" color hardcover will retail for $24.99 on release in October.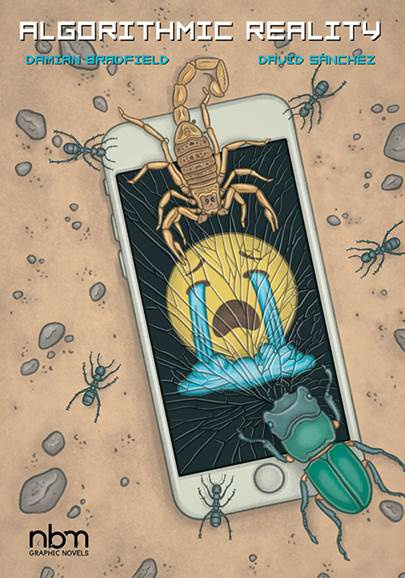 Algorithmic Reality
, by WeTransfer co-founder Damian Bradfield and Spanish comic creator David Sanchez, tells a story around social media, the invasion of privacy, and the dangers of data misuse in an ironic dystopian world similar to our own. This 7" x 10" color hardcover will retail for $17.99, releasing in November.
NBM is also planning to release two specially priced multi-volume banded sets for the holidays.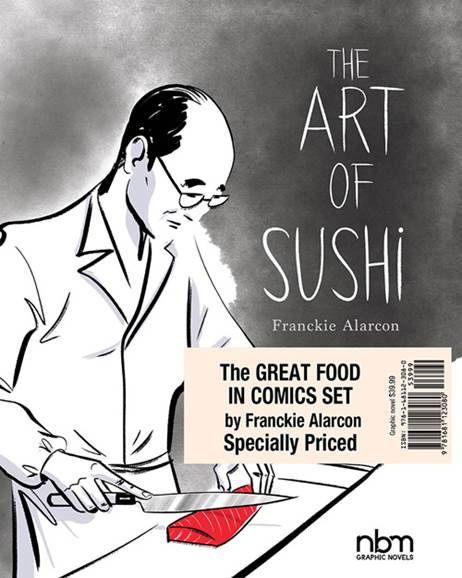 The
Great Food in Comics Set
will include two volumes by Franckie Alarcon:
The Art of Sushi
and
The Secrets of Chocolate
(see "
Review: 'The Secrets of Chocolate'
"). Planned for December, the two hardcover volumes banded together will retail for $39.99, discounted from $45.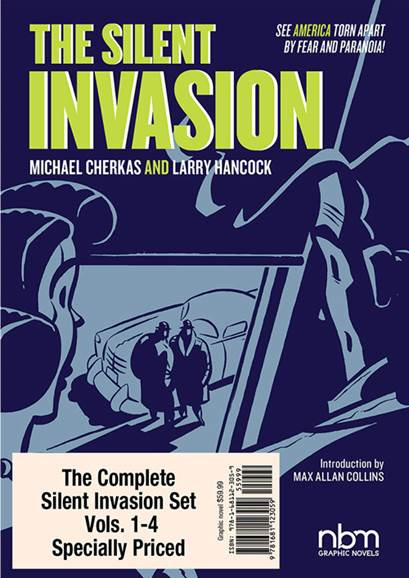 The Silent Invasion Complete Set
, by Michael Cherkas, includes all four 7" x 10" b/w trade paperbacks, 600 pages of content, for $59.99, discounted from $67.96. The storyline is of alien abductions during the McCarthy era, drawn in a stunning, retro-ish style.