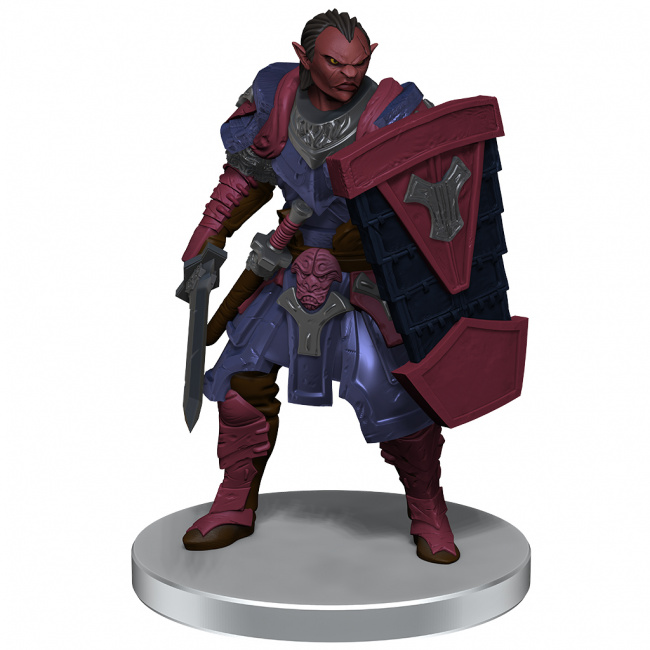 WizKids revealed
D&D Icons of the Realms: Hobgoblin Warband,
a new miniatures boxed set, for release into retail in November 2022.
The Monster Warband series (see "
Goblin Warband
") of prepainted plastic miniatures continues with this set of hobgoblins. Dungeon Masters can use this mix of hobgoblins to quickly assemble encounters for game sessions. The set comes in non-blind packaging, and customers can see the exact miniatures they are purchasing. The set comes with six hobgoblin miniatures with different sculpts.
Click on Gallery below for full-size images!