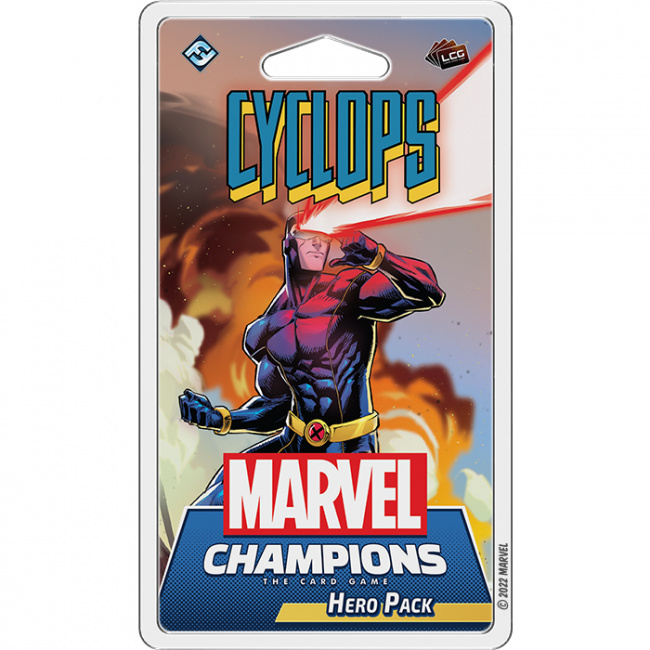 Fantasy Flight Games revealed
Cyclops Hero Pack
, for
Marvel Champions: The Card Game
, which will hit retail on September 30, 2022.
Scott Summers, better known as the hero Cyclops, is Professor X's first student and the leader of the X-Men. He leads players into games of Marvel Champions: The Card Game with his powerful optic beams and tactical prowess. This Hero Pack adds Cyclops as a playable character with his fifteen signature cards and an assortment of Leadership cards. The pack comes with a 40-card preconstructed deck that requires the base game to play.
This expansion will retail for $16.99.
Fantasy Flight Games will release SP//dr Hero Pack, for Marvel Champions: The Card Game, into retail (see "'SP//dr Hero Pack'").
Click on Gallery below for full-size images!