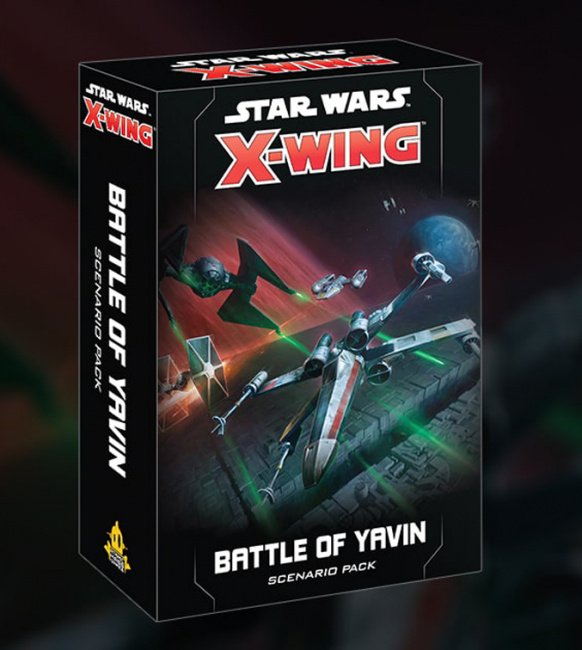 Atomic Mass Games will release the
Battle of Yavin Scenario Pack
, for
Star Wars: X-Wing 2E
, into retail on October 28, 2022.
The Battle of Yavin Scenario Pack places players in the middle of the epic run on the Death Star. One player takes on the role of the Rebellion attempting to destroy the ultimate battle station, and the other assumes the Imperial defense of this monstrosity. It features 20 new cards which combine pilots and upgrades into a standard loadout as well as allows players to customize their squadrons and their trench run experience.
The game box comes with 20 Ship cards, 2 oversized scenario-exclusive Upgrade cards, 8 Death Star Trench tokens, 11 Ship Bases, and a rules insert. It will retail for $24.99.
Asmodee will also begin selling a line of 4D Star Wars Model Kits from 4D Brands International Inc (see " '4D Star Wars Model Kits'").