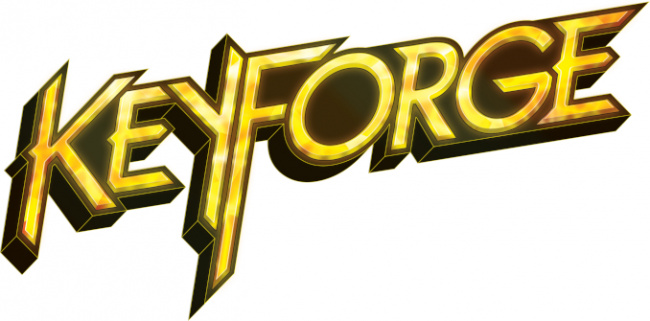 Ghost Galaxy, Inc., a new company owned by Fantasy Flight Games Founder Christian Petersen's venture vehicle Strange Stars LLC, has acquired the intellectual property and card game rights to
KeyForge
from Fantasy Flight, the companies announced.
Keyforge
, introduced in 2018 and designed by Richard Garfield, was a card game sold in a format in which each deck was unique (see "
Garfield's 'KeyForge' Puts a New Spin
"). Production problems prevented any releases since the fifth set was released in early 2021 (see "
FFG Teases 'KeyForge's Sixth Set
"). The announcement of the acquisition described those problems as "production hurdles… involving the custom deck generation software." Ghost Galaxy has built a team containing several of the principals behind the original release of
KeyForge
, and has been working on what Petersen described as "a next-generation software engine for creating procedurally generated card games."
"We intend to have news for
KeyForge
fans within a few weeks regarding… future plans for
the game," Ghost Galaxy promised.
This is the third acquisition of former Fantasy Flight Games assets by Petersen companies. He acquired the print-on-demand business of Asmodee North America in October 2019, and operates it under the name Artiforge; and bought the old Fantasy Flight Games Center, now operated as Gamezenter, last year (see "
Christian Petersen Company Buys Games Center
").