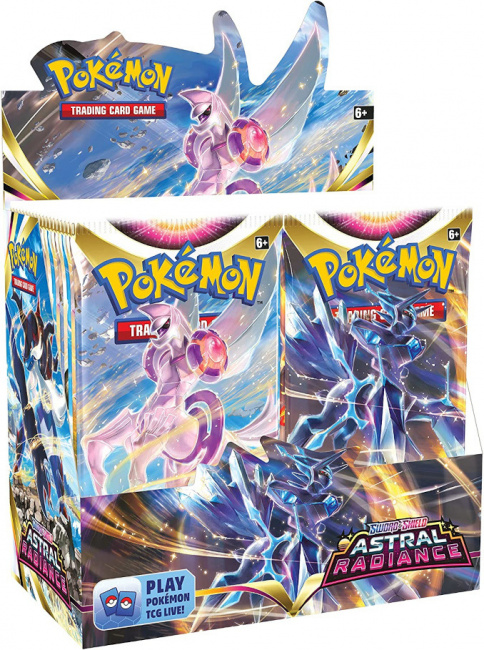 TCGplayer released their May 2022 sealed TCG product sales data for their site as well as the accompanying price changes over the course of the month. This newly released data revealed some new insights and trends that may have developed in the TCG market.
The first point of note on the chart (see "May 2022") is that Pokemon TCG and Yu-Gi-Oh! TCG continue to own the TCG space as the top-sellers. Pokemon's Sword & Shield - Astral Radiance was an all-star set (see "'Sword & Shield - Astral Radiance'"), capturing three slots on the chart including the #1 position. On the Yu-Gi-Oh! TCG end of things, Ghosts From the Past: The 2nd Haunting (1E) took the #2 slot, and its new Dimension Force Booster Box (1E) (see "'Yu-Gi-Oh! TCG' 'Dimension Force'") garnered the #4 slot. The takeaway from this data set for these two powerhouse TCG brands is that they are still very much firing on all cylinders, sales-wise, despite U.S. economic conditions becoming more questionable as 2022 progresses.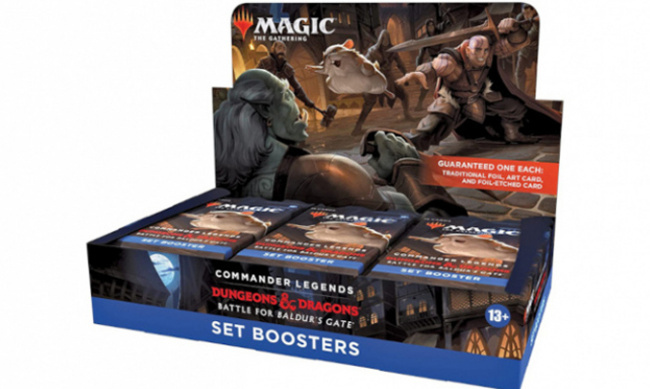 And then, there is
Magic: The Gathering
, which continues to underperform on the sealed product market. None of their sealed products landed in the top 5 of this chart, despite having the highly-anticipated
D&D Commander Legends: Battle for Baldur's Gate
set (see "
D&D Commander Legends: Battle for Baldur's Gate
") wrapping up its preorders in May. This particular premium Commander Draft set did not do well at maintaining its value during the preorder period. Its Set Boosters, which landed in the #6 slot by sales volume, started the month at $148.21 per box and dropped to $105.79 by the end of the month (down about 29%). As of the publication of this article, Amazon sellers are listing these Set Boosters for $89.99.
Needless to say, the D&D Commander Legend: Battle for Baldur's Gate set was probably disappointing for FLGS and online retailers on a number of levels (weak sealed value, features few desirable singles, etc). This weaker, more expensive per pack offering (about $6-7 per pack at retail) may also pose a secondary cash flow threat to FLGS that carry it, as it sits on their shelves for longer periods of time. Double Masters 2022, another more expensive per pack premium set (packs preorder at retail for about $15; Collector Boosters are around $60-$70 per pack), will hit stores less than a month after D&D Commander Legend: Battle for Baldur's Gate was released. If an FLGS didn't turn over their Baldur's Gate inventory quickly, that capital may be locked up in the sitting Balder's Gate product for a while. This might cause a cash flow strain on that FLGS as they pay off their Double Masters 2022 set order and try to reorder more, if the set is successful (see "'Double Masters 2022'").
One other point of note, in regards to the May 2022, is that only three non-Pokemon, non-Yu-Gi-Oh!, or non-Magic products hit the list. Those three products were Weiss Schwarz hololive production Booster Box by Bushiroad, Digimon CG: New Awakening Booster Box by Bandai, and My Hero Academia: Crimson Rampage Booster Box [1E] by Bandai. The only one of these products that made the top 10 was the Digimon CG release.