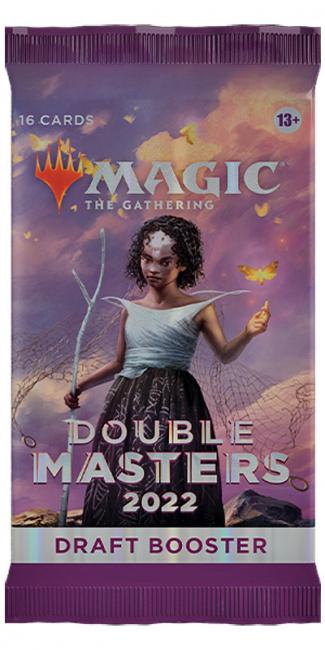 TCGplayer released their June 2022 sealed TCG product sales data and the price changes over the course of the month for their website. This new information brings to light new insights and trends that may have developed in the TCG market.
Magic: The Gathering's Double Masters 2022 predictably crushed the top of the sealed chart this month (see "June 2022"), claiming four of the top five slots on the list. The top preorder item from this set was the Double Masters 2022 Draft Booster Box, which increased in value from $285.26 to $348.43 a box (about +22%). This set sold well in its preorder phase because it is absolutely loaded with desirable reprints, like the long-awaited Imperial Seal card, and scarce borderless and textured foil cards. Double Masters 2022 was more or less destined to be one of the best-selling Magic sets of the year the second spoilers were completely revealed. In short, no surprises here.
On another note,
Flesh and Blood TCG
got a little bit of lift on the chart from the new
Uprising
set (see "
'Flesh and Blood: Uprising' Release
"), which was still in its consumer preorder phase during June 2022 due to its release date being pushed back till July (see "
'Flesh and Blood: Uprising' Release
"). This set landed at the #9 spot on the list, which is pretty solid show of product strength for this TCG. James White, CEO of Legend Story Studios, recently explained to ICv2 his general take on TCG space in the context of where
Flesh and Blood TCG
is headed as a brand in the next 3-5 years:
"A Big 4 has clearly emerged in the category at the LGS level with Flesh and Blood supplanting other games to become the primary TCG of many LGS across the world," said White. "This is reflective of how we value, prioritize, and support our LGS partners, which differentiates us from the strategic direction of other publishers who are focused on direct-to-consumer, mass market, and migrating fans out of stores and onto digital clients in order to capture 100 cents of every consumer dollar spent."
Part of the overall vision of Flesh and Blood remains to make sure that the game is actually played "in flesh and blood" at LGS. Legend Story Studios remains dedicated to ramping up their Armory events and organized play program to keep this vision going. Their FLGS in-store event presence and DTC programs that directly aid FLGS (see "Another $100,000 for FLGS") seem to be helping on the new set sales end of things by keeping them within in the top 10 on the sealed product sales chart during a turbulent time for TCGs, whereas other card games have fallen off. This month's list only featured five different TCG brands total: Pokemon TCG, Magic: The Gathering, Yu-Gi-Oh! TCG, Flesh and Blood TCG, and Digimon CG.