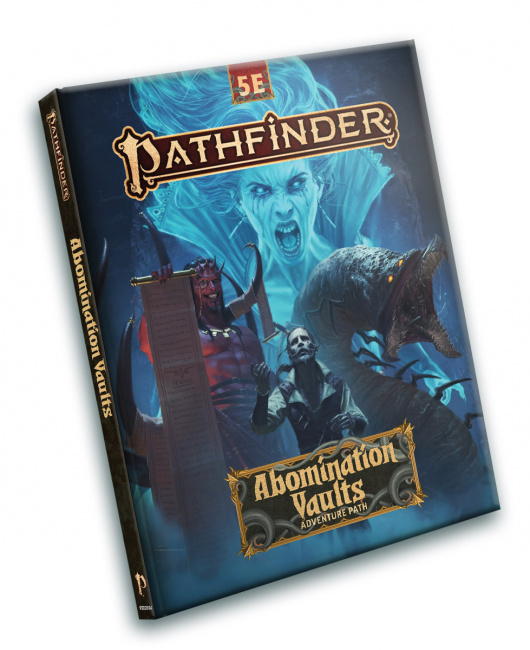 Paizo Inc. unveiled
Pathfinder Adventure Path: Abomination Vaults 5E
, which will go onto preorder in March 2023.
Hot off the release of the Pathfinder 2E version of Abomination Vaults (see "'Abomination Vaults Adventure Path'") comes the 5E version of this campaign in an all-in-one Adventure Path. This book is a complete 5E compilation of the original Adventure Path campaign, which is designed for PCs levels 1-12. It starts out near the town of Otari, introduced in the Pathfinder Beginner Box, and sends players on a deep dive into the Abomination Vaults, a huge dungeon containing an army of monsters.
It will retail for $59.99.