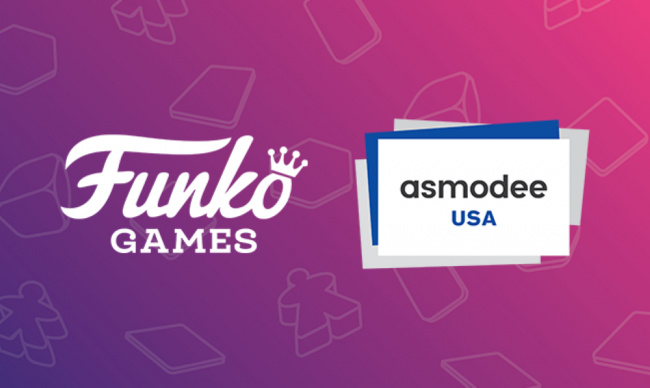 Asmodee USA revealed that they have entered into a non-exclusive agreement with Funko Games to distribute Funko's titles to hobby, toy and gift retailers.
This non-exclusive agreement covers Funko's entire library of tabletop game titles, including but not limited to their Funkoverse line, party games, kids games, and licensed board games like Jurassic World: The Legacy of Isla Nublar and The Goonies. Funko's license portfolio includes Disney Princesses, CoComelon, Dr. Seuss, Godzilla, and many more.
"Their heritage and expertise in distributing tabletop games will bring our library of games to new retailers, and also introduce Funko Games to new customers who'll be able to enjoy our game experiences based on their favorite entertainment and pop culture stories," said Deirdre Cross, General Manager at Funko Games about the deal with Asmodee.
Asmodee recently teamed up with Netflix to adapt Ozark, Squid Game, and Stranger Things into new tabletop games (see "New Licensed Games").