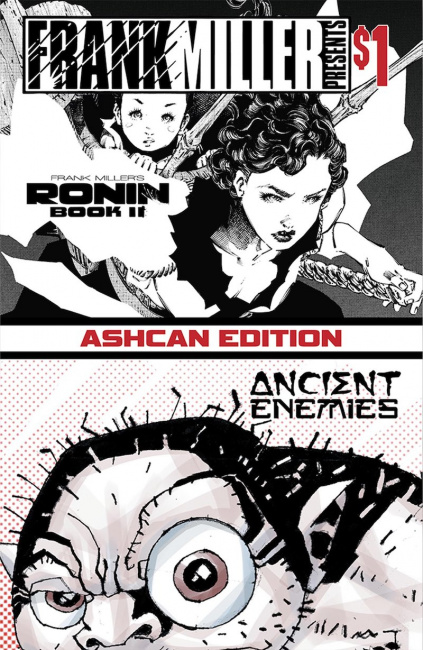 Frank Miller's first comic from his new company, Frank Miller Presents, will be released to comic shops on August 17 in what Publisher Dan Didio described as a 'special drop.'
The comic will be a 32-page ashcan with two new stories, Ronin Book II by Miller, Philip Tan, and Daniel Henriques, and Ancient Enemies by Dan Didio, Danilo Beyruth, and Alex Sinclair.
Frank Miller Presents launched in May 2022 with Miller as President and Didio as Publisher, and with plans to publish original works by Miller and others who work in the same vein (see "Frank Miller Launches His Own Publishing Company"). They are distributed by Diamond (see "Frank Miller Presents Signs with Diamond").