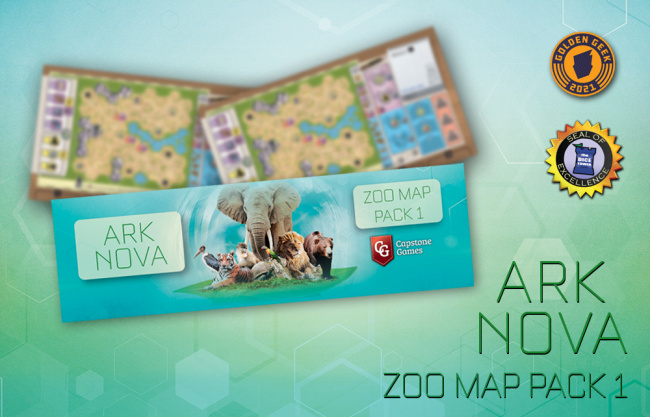 Capstone Games will release
Ark Nova: Zoo Map Pack 1
, a new mini-expansion, into retail on October 12, 2022.
Ark Nova has been one of the hotness to new games to arrive in 2022, which has been helping drive the prosperity of the board game market (see "New Hotness"). Zoo Map Pack 1 expands Ark Nova with Zoo Maps #9 and #10. The boards feature all new layouts to play the game on as well as new mechanics. They are double-sided, allowing players to play each new map within the same game. This mini-expansion will retail for $9.95.
Along with the mini-expansion, Capstone also teased Ark Nova's next full expansion. The name of the new expansion will be titled Aquarius, and it will arrive in stores in 2023.