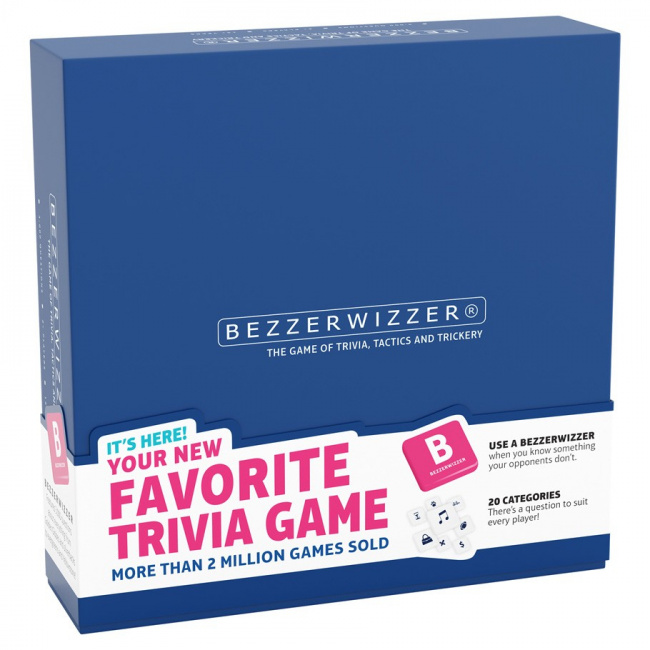 Asmodee will release
Bezzerwizzer
, a European tactical trivia game, into U.S. retail on September 9, 2022.
In this party game, players gather together to take on 5000 questions across 20 different categories. This Danish game takes its name from the German word "besserwisser," which translates to "know-it-all." To win at this game, players must answer questions correctly while employing tactics to steal and swap categories so that they can play to their knowledge strengths.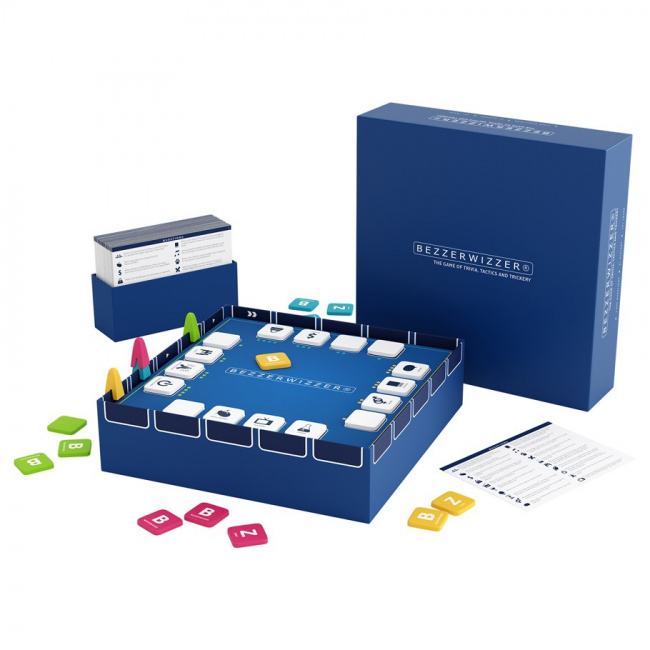 Players will bet on categories they are strong in by assigning points to them. However, they can use an element of trickery in this betting process by using the assigned points to bluff their strengths. In the end, the player that scores the most points becomes the Bezzerwizzer.
The game box comes with a game board, a card box, a tile bag, 4 team tile boards, 4 playing pieces, 4 ZWAP tiles, 8 BEZZERWIZZER tiles, 20 category tiles, and 200 trivia cards. It will retail for $50.00.
Asmodee also announced new details about the release Splendor Duel, which will hit U.S. retail soon (see "'Splendor Duel'").