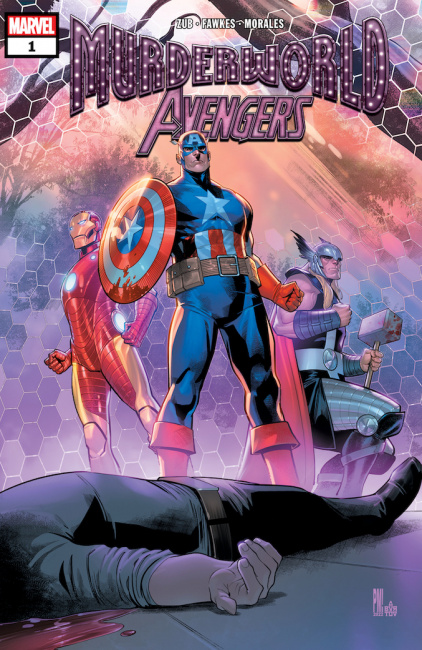 Murderworld, designed by the arch-villain Arcade as a carnival-themed playground of death, will open its doors once more for a five-part limited series by co-writers Jim Zub and Ray Fawkes, working with different artists for each issue. A young documentarian is looking to expose the inner workings of Murderworld, and the Marvel heroes will be joining him in a series of four one-shots with the story wrapping up in the fifth issue. The first issue is
Murderworld: Avengers
#1, due out on November 16 with art by Jethro Morales and a cover by Paco Medina, in which Black Widow looks to settle a beef with Arcade. Future issues will feature Spider-Man, Wolverine, and Moon Knight.
"When I first saw Murderworld in an issue of
Uncanny X-Men,
I was fascinated by its colorful corniness mixed with deception and violence," Zub said in a statement accompanying the announcement. "Many years ago, Ray and I chatted about a twisted thriller-survival story set in Arcade's deadly playground and now, starting with
Murderworld: Avengers,
we're finally getting the chance to unleash it!"
"Murderworld is one of those stealthy, ultra-compelling concepts that always made the Marvel Universe so fascinating to me - the gaudy, family-fun veneer slapped over a deadly threat. When Jim and I were discussing it, ideas to make it more and more frightening and exciting just kept coming to us. I'm thrilled to bring them to readers in all their horrible glory!" Fawkes said.