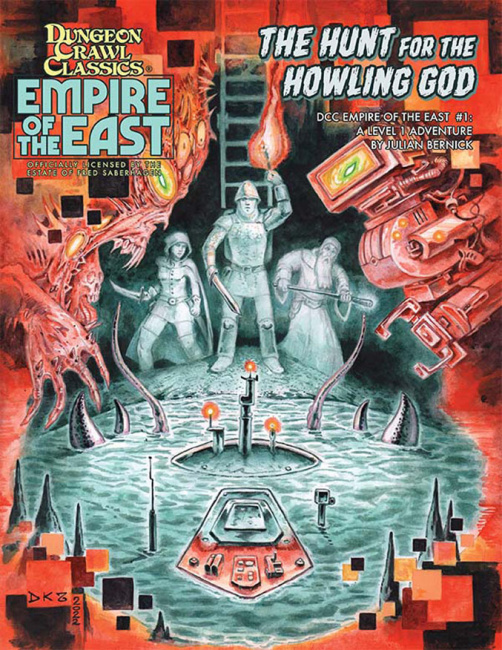 Goodman Games announced
Dungeon Crawl Classics: The Empire of the East #1
, a new adventure set for first level characters, for preorder.
In Dungeon Crawl Classics: The Empire of the East #1, players are sent off to find the location of a lost relic of the Old World. However, in the process of finding this item, they are captured and imprisoned at a remote forest outpost. The adventurers must plan a jailbreak, escape, and find the resting place of the Howling God. As they escape and continue on their quest to retrieve the artifact, they will encounter bandits, mutant monsters, and a mysterious wizard as well as be hunted by the forces of the East.
This adventure is an officially licensed product from the estate of Fred Saberhagen (see "Fred Saberhagen Novel Series"), and will retail for $9.99.