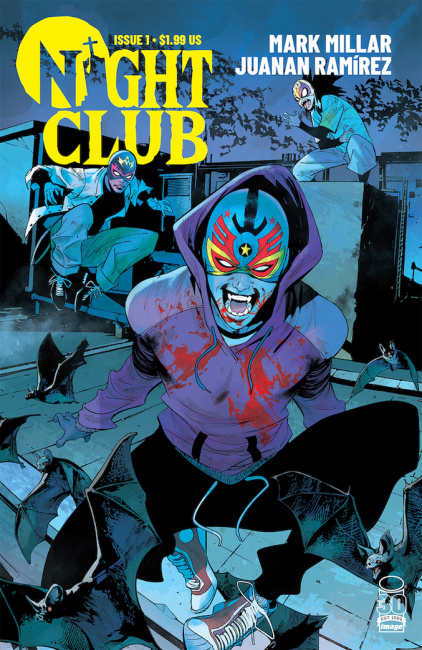 Writer Mark Millar and artist Juanan Ramirez are cooking up a superhero comic with a twist: The superheroes are vampires. The series is
Night Club,
launching from Image in December, and it features a group of 17-year-olds who are bitten by a vampire and realize that they now have superpowers: They are immortal, they can turn into bats, and they have other abilities that could prove useful in many ways beyond slinking around in the shadows and scaring people, so they decide to become costumed superheroes.
The monthly comic will launch with a cover price of $1.99 for a 24-page issue, which Millar described as an "experiment." The first issue will be released on December 14 with two covers by Ramirez, one in color and one in black and white, and a third cover by Greg Capullo.
Night Club is part of Millar's Millarworld portfolio, which is owned by Netflix (see "Mark Millar's 'Millarworld' Acquired by Netflix").
Click Gallery below for covers!