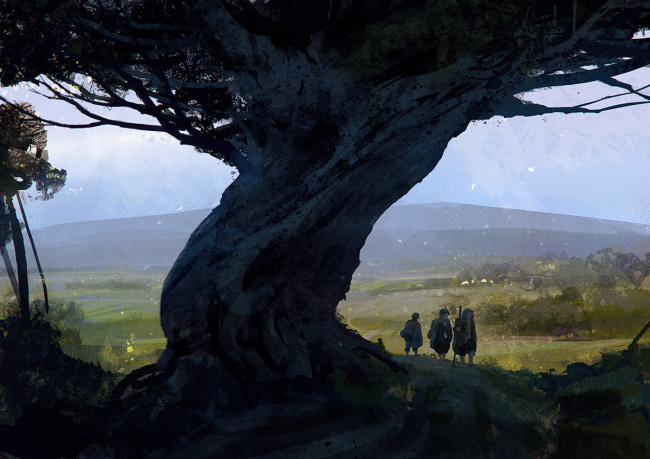 Free League Publishing updated details on
Shire Adventures
, a new hardcover scenario book for
Lord of the Rings RPG
, for release into retail in Q1 2023.
Shire Adventures is a 104-page book adapted from the One Ring RPG Starter Set that was first announced in early August (see "'The Lord of the Rings RPG' for 5E"). The book offers players and gamemasters in-depth background on the Shire. It gives more information on famous Hobbit characters and includes seven pre-generated characters. This volume also contains five short adventures for players to run through.
As of the publication of this article, there has been no word on MSRP for this product.