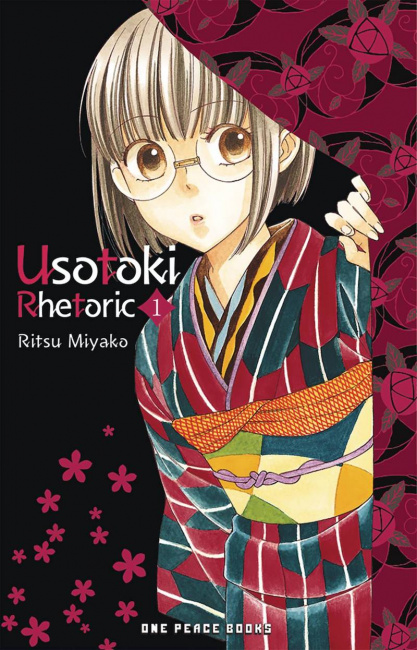 One Peace Books will publish
Usotoki Rhetoric,
a shojo mystery series set in the mid-1920s, with the first volume set for release on October 12. The story features a 16-year-old girl, Kanako, who has the uncanny ability to detect lies. Cast out of her village, she travels to the town of Tsukumoya where she meets a down-on-his-luck detective, and they team up to solve the many mysteries in the town. The first volume of the ten-volume series will be released on October 12 with an MSRP of $10.95.
Mystery manga are a small but growing genre; there were almost none until a year ago, but Yen Press is publishing Lost Lad London (see "NYCC: Yen Press") and Seven Seas recently licensed the award-winning Do Not Say Mystery (see "Anime Expo: Seven Seas"), which will launch in May 2023. In addition to the mystery hook, Usotoki Rhetoric is set in the Showa Era, a favorite period for manga creators because of the richness of the culture and the mix of traditional and modern fashions that were popular then.