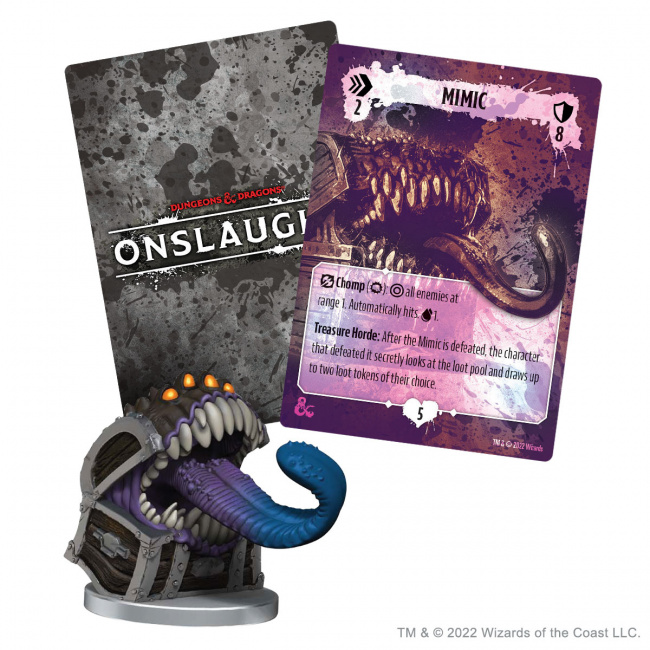 WizKids revealed
Dungeons & Dragons Onslaught: Launch OP Kit
for release into retail in January 2023.
The kit offers retailers everything they need to run an in-store event for the release of the new Dungeons & Dragons Onslaught board game (see "'D&D Onslaught'"), which has also had its street date pushed back to January 2023 from September 2022. The kit comes with tournament rules and prize support for up to 12 players. includes an exclusive foil Mimic monster card as a participation award as well as an exclusive pre-painted Mimic miniature to give away to the top four finishers. Also, there is an extra card and miniatures for stores to hand to the tournament organizer.
Click on Gallery below for full-size images!