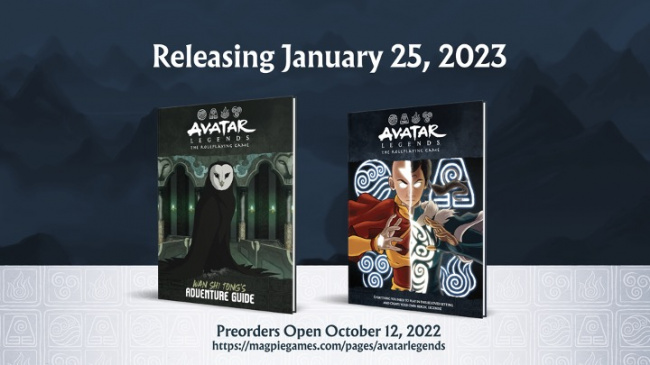 Magpie Games, in partnership with Paramount Consumer Products, announced preorder opening on October 12, 2022 for
Avatar Legends RPG
. This product will release into hobby retail on January 25, 2022.
This tabletop RPG line launched on Kickstarter in 2021, raking in $9.5 million dollars (see "'Avatar Legends: RPG'"), and now it's headed to retail. The line coming to retail begins with the Avatar Legends: The Roleplaying Game Core Book, which includes the rules set and setting background. Coinciding with the release of the core book, Magpie will also release a Dice Pack, a Combat Action Deck, and the first full supplement, Wan Shi Tong's Adventure Guide.
"We're excited to open up three different types of preorder programs on October 12," said Mark Diaz Truman, CEO of Magpie Games. "We have options for fans who prefer digital only copies, fans who are looking for a mix of physical and digital releases, and fans who want access to a next generation set of digital tools to enhance their gameplay. Digital preorders will begin delivering October 26th. Physical preordered copies will be fulfilled in early January with product landing at trade and hobby stores worldwide on January 25, 2023, the official street date."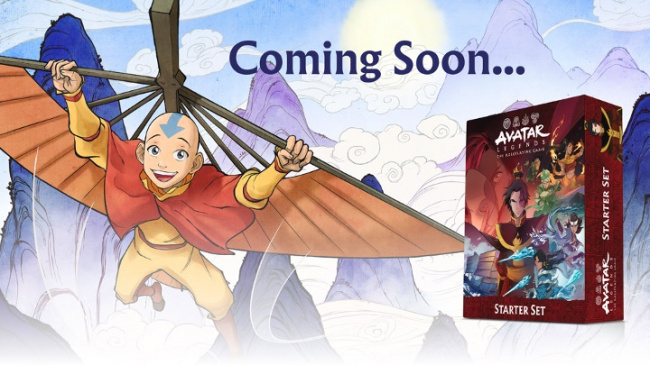 Magpie also revealed an
Avatar Legends RPG Starter Set
into Target stores in Q1 2023.
The Starter Set
will include an "Adventure Booklet," "The Rules," a map, dice, and more. A
New Republic City
supplement will follow this release in summer 2023.