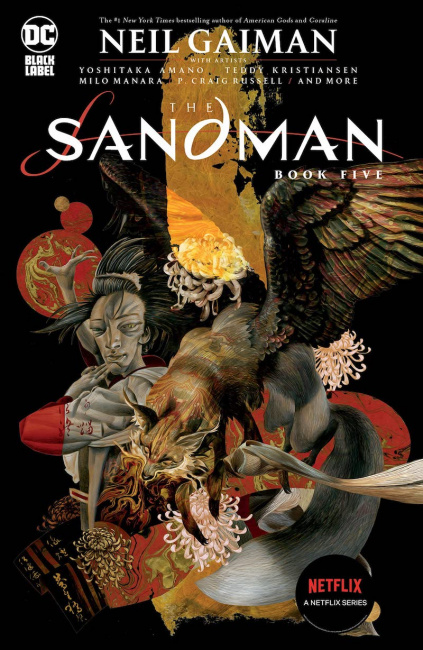 DC Comics' new collected edition of
The Sandman,
published just in time for the Netflix adaptation, is complete in four volumes (see "
DC to Release Jumbo Softcover Collections of 'The Sandman'
"), but now the publisher is bringing out a fifth volume with an assortment of Sandman stories.
The Sandman Book Five includes stories written by Neil Gaiman and Matt Wagner, with art by Yoshitaka Amano, P. Craig Russell, and others, and a cover by Dave McKean. The book collects Sandman Midnight Theatre #1, in which Gaiman's Sandman meets his Golden Age predecessor; a story set in feudal Japan, illustrated by Amano, from the prose edition of The Sandman: The Dream Hunters; and The Sandman: Endless Nights, a collection of stories about each of the Endless, with art by Russell. The 344-page paperback is set for release on February 7, 2023, with a MSRP of $29.99.