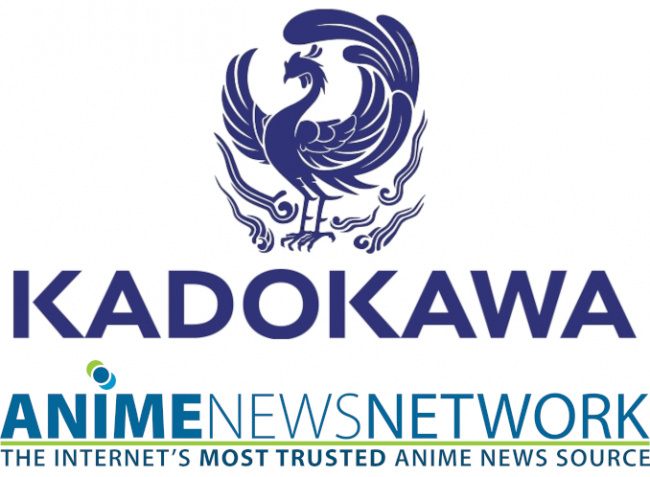 Japanese publishing and entertainment company Kadokawa Corporation has reached an agreement to acquire majority control of the media business of anime news site Anime News Network from its owner, Canadian company Anime News Network Inc., the companies announced. Kadokawa is proceeding with the acquisition "to further strengthen Kadokawa's global marketing efforts relating to the digital and physical products handled by BookWalker,… Yen Press, LLC,… and J-Novel Club LLC," the company said.
This transaction marks a significant expansion of Kadokawa's U.S. portfolio in impact, if not in revenues, as Anime News Network is the largest North American online hub for anime and manga news and fan community. Here at ICv2, we've linked to ANN many times as a reliable source of well-researched information on anime, manga, and related topics.
Kadokawa launched digital retailer BookWalker in the U.S. in 2015 (see "
Kadokawa To Launch English Digital Retailer
"), and acquired 51% of American publisher Yen Press LLC in 2016 (see "
Kadokawa Buys Majority Stake in Yen Press
").
The acquisition will be routed through a newly created company under Kadokawa World Entertainment, Inc., Kadokawa's U.S. holding company. Kurt Hassler, Managing Director and Publisher of Yen Press, is CEO of KWE. "For over twenty years, ANN has distinguished itself by providing a window of news and information about Japanese content and establishing a community where fans can interact and share their enthusiasm," Hassler said. "This acquisition represents an opportunity not only for Kadokawa to better and more effectively highlight its own content but to enhance ANN's mission to grow the global audience for manga and anime as a whole while expanding the boundaries of what the site can offer users." The newly created company will acquire the related business assets from Anime News Network by the end of the year.
Anime News Network CEO Christopher Macdonald commented on the acquisition. "Myself and all of ANN's staff remain entirely dedicated to the standards of professional, exhaustive, and editorially independent journalism that ANN is already known for and we believe that Kadokawa's resources will be a great benefit to ANN's journalism and our readers," he said of the transaction.