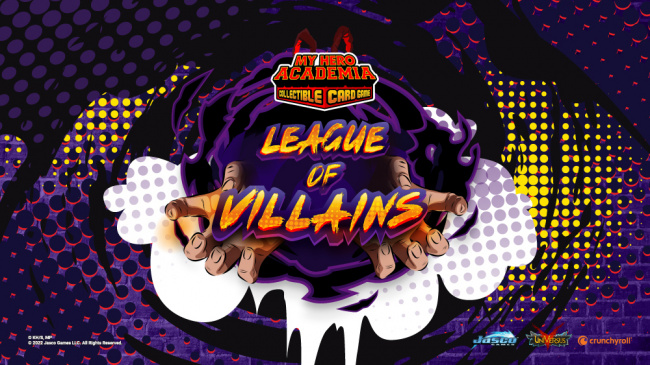 Jasco Games will release
My Hero Academia CCG, Series 4: League of Villains
, a new booster set, into retail on March 3, 2023.
Series 4 showcases the villains of the anime with Villain Character Cards. This set adds eight playable character cards to the mix, and contains over 110 unique cards. The set also features 2 Secret Rares, 2 Quirk Pack promotional card packs, and a Box Topper XR promo card. Displays for this set will come with 24 packs which have 10 cards per pack.
Prereleases for this set will occur on February 24, 2023. My Hero Academia CCG, Series 4: League of Villains Booster displays will retail for $110.
Jasco Games recently announced Series 3: Wild Wild Pussycats Deck, new Deck Loadable Content for My Hero Academia CCG (see "New Deck Loadable Content for 'My Hero Academia CCG'").
Click on Gallery below for full-size images!