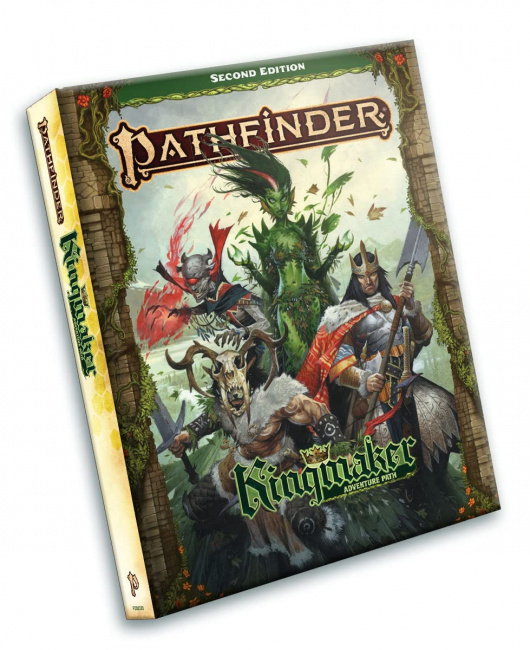 Paizo, Inc. will release
Pathfinder Kingmaker Adventure Path 2E
, a new collected Adventure Path hardcover, into retail on October 26, 2022.
One of Pathfinder's most epic Adventure Paths (see "'Pathfinder RPG' Release Schedule") returns as a 2E hardcover compilation. This book contains all six chapters of the original Kingmaker, which have been updated with hundreds of pages of new content added for Pathfinder 2E. The book also features new rules for building and running kingdoms, settlements, and armies as well as narrative-based rules for resolving mass combat. Additionally, the book has 11 new alchemical items and spells and 16 new monsters to challenge heroes.
This book will retail for $99.99.